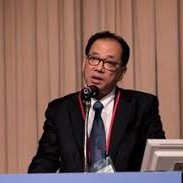 Sutanto Soehodho
Trade, Industry and Transportation
,
Jakarta Deputy Governor
Sutanto Soehodho has held a Professorship for Transportation Modelling at the University of Indonesia since 2004. He received his Master Degree and Ph.D. in Civil Engineering from the University of Tokyo. Prof Soehodho has been through various positions such as CEO of a toll road company, Director of a cement industry, Vice Rector of the University of Indonesia, and, since 2009 as the Deputy Governor of Jakarta for Trade, Industry and Transportation.
As Deputy Governor, Sutanto envisions Jakarta as a city with modern services which can compete with other developed cities. He emphasises that the smooth transportation of people and goods should be the comparative advantage of Jakarta in the future. To accomplish this, Jakarta should have a sound public transport system, a world class port and airport.