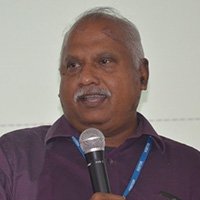 Sairam Veeraswamy
Senior Director - Innovation Programs
,
VMware
Sairam Veeraswamy, Senior Director – Innovation Programs, is an experienced technology leader with over 32 years of experience in technology management and product engineering in storage and networking. In his current role with corporate CTO office, he manages innovation theaters, advanced technology development, academic research collaboration, and ecosystem initiatives.
Prior to VMware, Sairam worked as a Distinguished Engineer at EMC Corporation. At EMC, he led system architecture and experimental development for VMAX product division. During his 12 years at EMC, Sairam also led the architecture and roll out of many infrastructure initiatives for EMC's midrange storage product lines including the next-generation unified file system, distributed system management framework, and the active storage platform.
Sairam had also worked as Technical Director at Veritas. To fuel his entrepreneurial spirit Sairam co-founded an embedded system startup and also was one of the virtual founders and General Manager of Frontier Software which was later acquired by Veritas India.
Sairam is a passionate innovator and has over 35 patents issued by USPTO over nine pending. He was recognized as the 'Technical Role Model' by Zinnov in 2013.
He holds a Master's degree in Software Engineering from Carnegie Mellon University in Pittsburgh, USA.