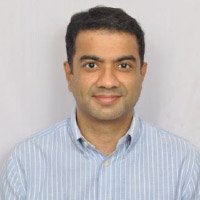 Nadir Bhalwani
Head IT
,
Entertainment Network (India) Ltd
Nadir has around 19 years of experience in the field of IT Infrastructure Operations, Application Development, Project Management and Information Security.
Nadir has been at leadership positions in companies like CRISIL Ltd. (A Standard & Poors Company) And IL&FS Investsmart Ltd. managing their IT Infrastructure, Information Security & Applications.
Currently he is working with Entertainment Network (India) Ltd. as Head -- Information Technology & Business Process Reengineering. In his current role he is responsible for Infrastructure Operations, Broadcast Technology, Information Security & Applications. He is also responsible for business process improvement and closely works with the Business leaders.
He is a prominent speaker at various forums like Gartner Symposium, IDG, ISACA Annual Conference , Vmware VForum etc.
He has been on eminent panel discussions along with other technology leaders on topics like Cloud Computing, Identity Management, Automation & Future Technologies.
He regularly writes articles and gives his views in print media and online technology journals.
He has won the TOP 100 CISO India award from CISO Platform for 3 consecutive years 2014, 2015 & 2016.