Lucy Gedney
Vice President of Sales at ATS Automation

,

ATS Automation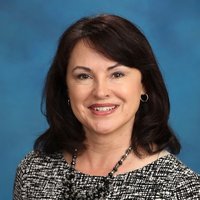 Lucy has been involved in the energy management and building automation industry for over 25 years. She has worked in all facets of the industry including operations, service and sales management and currently serves as VP of Sales for all (16) ATS office locations. Her current focus is the practical applications of IoT smart technology for all building vertical markets.
Lucy originally attended Western Michigan University and majored in Mathematics and Education. After moving to Seattle, she attended North Seattle Community College's HVAC program and switched her emphasis from education to energy. Lucy enjoys using her teaching and presentation skills to develop fellow employees and educate the mechanical contracting and engineering community on new technologies. She is also a veteran instructor for Mechanical Contractors' Association.
Lucy lives in Issaquah, WA with her husband, Doug, and in her spare time, she enjoys hiking, mountain biking, golfing, skiing and the arts. After the energy management business, her passion is studying health and nutrition and she is the founder and manager of the ATS Employee Wellness Program. She also serves on the Boards of the Smart Buildings Center and Vine Maple Place.