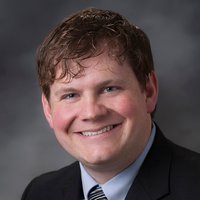 Lucas Mistelske
Vice President of Client Experience
,
Involta
Lucas Mistelske, Vice President of Client Experience, is a charismatic driver with a unique ability to manage and develop teams. His collaborative and compassionate approach to management aligns with his technical expertise to deliver a superior experience for Involta clients.
Lucas has operational responsibility for key strategic partners and clients at Involta. He oversees all aspects of governance, performance, executive engagement, financial performance and compliance for service delivery.  Since 2012, Lucas has held several roles at Involta – Manager of Operational Activity for the company's two Minnesota data centers, Director of Data Center Operations for the company's entire fleet of data centers and led the deployment of Involta's Managed Services offering, specifically the Infrastructure as a Service (IaaS) development team and product platform.
Lucas is passionate about community engagement and relations. He currently serves as the board chair of Starbase Duluth STEM Education Program, and in curriculum advisory board positions for multiple programs within the University of Minnesota Duluth, Lake Superior College, and Wisconsin Indianhead Technical College.