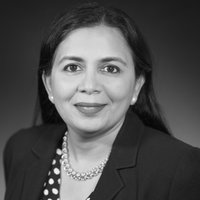 Kanan Joshi
Managing Director, Head of Digital Infrastructure
,
DIF Capital Partners
Kanan is the Managing Director of Digital Infrastructure at DIF Capital Partners and an experienced investment and corporate finance professional with a demonstrated track record of sourcing and underwriting investments in communications/digital/internet infrastructure with AUM of over $1.0 billion.
Her prior experience includes advising companies on corporate finance solutions, including execution of over $60 billion of M&A and capital raising transactions. Kanan has experience of 10+ years across technology, media and telecom sectors both in the United States and Asia with roles at JP. Morgan and Deutsche Bank. She holds deep domain expertise in towers, fiber and data center industries with well-established relationships with management teams, capital markets, and financing sources.