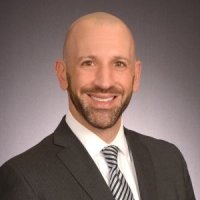 Jonathan Schildkraut
Executive Vice President and Chief Strategy Officer
,
CyrusOne
Jonathan leads the Strategy Team, which is responsible for directing the company's strategic initiatives for maintaining its position as one of the leading growth stories in the sector. His team oversees new investments, mergers and acquisitions, and certain joint venture arrangements – and was responsible for the company's recent agreement to acquire Zenium in Europe, as well as the investment in and partnership with GDS in China.
Prior to CyrusOne, Jonathan was a senior analyst following the Communications Infrastructure & Telecom Services sectors at Guggenheim Partners, Evercore ISI, Jefferies, and Cowen & Co. – where he focused data center services, tower operators, and fiber companies. With over 20 years of experience in the telecommunications space, he has served in various roles in investing banking, operations and research earning several awards and recognitions from Institutional Investor, Thomson Reuters (formerly FT Starmine), and Forbes.
Jonathan has followed the telecommunications industry since 1997 and, prior to his work in research, ran business development for Winstar, a New York based telecom company, and started his career as an investment banker at Salomon Smith Barney. He received his JD and MBA from New York University and his BA from the University of Michigan.