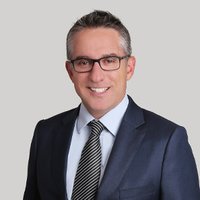 Jonathan King
Group Chief Operating Officer & Head of Investments
,
ST Telemedia Global Data Centres
Mr Jonathan King is Group Chief Operating Officer and Head of Investments of STT GDC Pte Ltd (STT GDC). In this role, he is responsible for leading the growth of STT GDC into new regions in addition to managing the existing portfolio of investments. Since joining STT GDC, Mr King has been leading the establishment and expansion of STT GDC's high quality platforms in China, India, Singapore, UK and Thailand.
Prior to joining STT GDC, Mr King was instrumental in the formation and operation of Securus Data Property Fund (Securus) where he was co-CEO. Securus was an investment fund that developed a portfolio of high quality data centres across Asia Pacific and Europe. This business has since been listed on the SGX as Keppel DC REIT (SGX: KDCREIT). Prior to this, Mr King was an Associate Director at Macquarie Bank focused on real estate investment banking.
Mr King has over 20 years of global investment experience in the data centre, finance, real estate and engineering industries. In the data centre space Mr King has led over US$3.0bn of transactions since 2011.
Mr King holds a Bachelor's Degree in Engineering (Honours) from the University of Sydney, Australia and a Graduate Diploma of Finance and Investment from Financial Services Institute of Australasia (FINSIA). Mr King is also a Graduate Member of the Australian Institute of Company Directors (AICD).