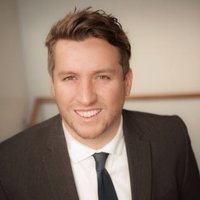 JD Beatty
Senior Manager of Site Selection, Americas
,
Iron Mountain Data Centers
JD is the Senior Manager of Site Selection, Americas at Iron Mountain Data Centers. He is a site selection, economic development and real estate professional with 11+ years experience in economic development, corporate site selection consulting, and real estate & labor analysis.
JD is a Arizona State University alumni with a BS in Marketing, BA in Tourism, BA in German Language & Literature, and a Certificate in International Business Practices.