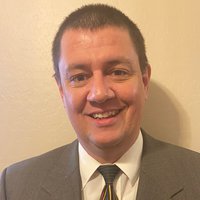 Jared Wride
Director of Construction
,
NTT Global Data Centers
Jared Wride is a construction professional with 25 years of mission critical experience within the data center and semi-conductor industries. He currently serves as Senior Director of Construction at NTT Global Data Centers Americas, Inc. He leads the NTT construction teams at their Phoenix, Dallas and Chicago campuses building capacity in those markets.   
Prior to joining NTT Global Data Centers Americas, Jared spent 23 years with Intel Corporation in their construction group. Most recently he served as Senior Construction Manager building large scale and complex projects within the semiconductor industry. He was responsible for implementing many different types of construction contracts as the owner's representative to the trade contractors. His last project prior to joining NTT was several billion dollars and over 8000 craft workers. He has a leadership background in project management, project controls, EHS, contracting and logistics.