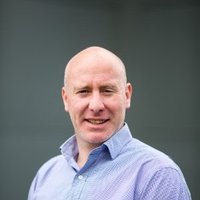 Colin Kelly
CEO
,
Gyrogy
Colin Kelly, co-founder and CEO of Gyrogy Ltd, is a pioneer in sustainable energy infrastructure, championing the industrial decarbonisation of data centres and large-scale energy consumers.
Under Colin's leadership, Gyrogy develops and operates distributed energy infrastructure that decarbonises large energy users' consumption and enables higher levels of renewable energy penetration on the grid. Gyrogy's generation, storage and power-conditioning technologies augment the grid-supply to provide fully resilient power to on-campus energy users resulting in sustainable emissions profiles for their business.
Gyrogy's recent collaboration with Meridiam which will transform the 90a industrial site of Premier Periclase Limited in Drogheda into a mixed-use Industrial Campus, underlines its commitment to Industrial Decarbonisation and sustainable economic development.
With an impressive 25-year career spanning industrial design and development, Colin has built leading businesses in many industrial sectors, including Datacentres, Energy, Pharma/Biotech and Food & Beverage.