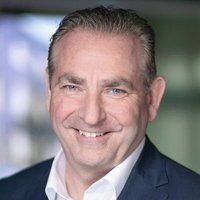 Ciarán Forde
Segment Leader Data Centre & ICT, EMEA Region
,
Eaton
Ciarán Forde is responsible for strategy development and implementation for the Data Centre and Information, Communication, Technology (ICT) segment for Eaton across the EMEA region.
Ciarán has significant engineering and commercial experience in the Telecom and Data Centre Industry. He has the objective to positively impact the business of Data Centre owners, operators and designers through Eaton's engineering power network solutions and professional services, providing resilience, efficiency and sustainability to the network.
Ciarán has extensive international experience working in various engineering and commercial leadership roles and locations. He joined Eaton in 2019, having previously worked for a number of major manufacturers in the industry, including Avaya, CommScope and others.
Ciarán holds a degree in Applied Physics from Kingston University, Surrey, UK, and a Masters of Business Administration from the Kingston Business School, UK.