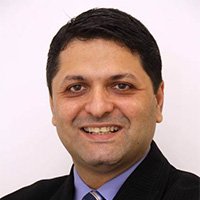 Burgess Cooper
Partner - Advisory Services
,
Ernst & Young
Burgess has over a decade of hands on experience as a CISO responsible for Information Security, Privacy & Compliance across the Telecom and BFSI sector. Past CISO of Vodafone India. As a CISO, he was responsible for setting up the Information Security & Privacy function in the organization and improve the information security posture of the organization by following a multi-domain, multi-level, defence in depth approach.
He was instrumental in setting up the enterprise business security architecture for his Company. This was designed taking into considerations the business objectives and goals , IT strategy, potential threats and risks, and legal compliance and regulatory requirements. Some of the key enterprise security solutions that he has assessed/designed are SIEM, IPS / IDS Systems, End Point ( AV and HIPS), end point encryption, MDM, DLP, Gateway devices, two-factor authentication, remote access solutions, and IAM solutions.
He has implemented state-of-the-art SOC in conjunction with an SIEM solution, equipped with event correlation tools for internal and external event monitoring. He has been instrumental in development and setup of the security access manager application for both the both business and technology teams.Responsible for setting up the Ethical Hacking program comprising of vulnerability assessment / penetration testing & application security tests to ensure robustness of IT & Telecom infrastructure and associated applications.
He has overseen deployments of the security controls across a multitude of heterogeneous platforms, covering over 6.000 technologically diverse and geographically dispersed elements.Under his leadership , the organization achieved ISO 27001, ISO 20000, PCI-DSS and BS 10012 certifications.