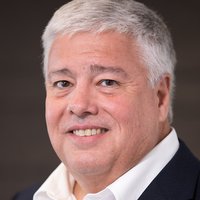 Ben Stewart
Vice President - Engineering and Innovation
,
Cyxtera
Ben Stewart serves as the lead data center engineer for Cyxtera. He is responsible for electrical and mechanical engineering design, and support of all facilities encompassing design, build, construction, capacity management, energy efficiency, and event forensics. Ben excels at optimizing plant efficiency ensuring the highest return on infrastructure capital investment. 
Prior to joining Cyxtera, Ben completed 25 years of military duty retiring as a Commander in the U. S. Coast Guard. He joined Terremark Worldwide in 2003 expanding data center facilities internationally. His engineering responsibilities continued when Terremark was acquired by Verizon in 2011 and later purchased by Equinix in 2017. Ben sits on the Industrial Advisory Board for the Miami Dade College of Engineering, and the Advisory Council for The Green Grid and AFCOM. He is the founder and President of the Miami Chapter of AFCOM and sits on the Board of Directors for the 7x24 Mission Critical South Florida Chapter.
Ben received a Bachelor of Science in Electrical Engineering from the U. S. Coast Guard Academy, a Master of Science in Electrical Engineering from the U. S. Naval Postgraduate School and holds a Masters in Business Administration from Monmouth University. He completed his PhD in 2017 and is a licensed Professional Engineer registered in the Commonwealth of Massachusetts.