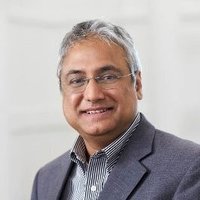 Amit Tiwari
Vice President - Strategic Alliances and Systems Engineering
,
Affirmed Networks
Amit is responsible for Strategic Alliances & Systems Engineering at Affirmed Networks. In this role Amit has built the critical eco system around NFV SDN solutions that is critical for Service Providers to be able to deploy disruptive software solutions for their mobile core networks.
Prior to this role, Amit served as Vice President, Product Management at Affirmed Networks driving the product direction from the early days of the company into productization of the Affirmed Mobile Content Cloud and Affirmed Service Automation Platform.
Amit started his software engineering career with UNIX systems programing and client computing during his early college work. He holds an Honors diploma in Systems Management and a Bachelor's in Mechanical Engineering. Amit completed all course work for his Master's, M.S. in Applied Computer Science but the early Internet bug caught him prior to completing his thesis and degree in CS. He holds a Master's in Business Administration from Illinois State University.