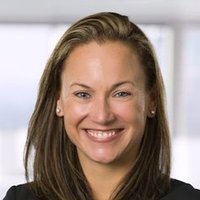 Karen Petersburg
PowerHouse Data Centers
Karen Petersburg has over 16 years of diverse design and construction experience in the mission critical industry. Beginning her career in the construction industry at a concrete sub-contractor firm, she moved into a project engineering role with a General Contractor where she first fit-out high-end commercial buildings and then worked on data centers, igniting her passion for all things technical.
After building her foundational knowledge of the collaboration required between the critical data center equipment, she commissioned mechanical systems and managed projects for a commissioning firm. She then transitioned to managing the design and commissioning of data center projects up and down the East Coast for Digital Realty. Karen has now moved over to American Real Estate Partners as the Vice President of Development and Construction.

When Karen isn't out running or on her yoga mat, she is invested in understanding the philosophical and socio-economic dimensions of data, especially how we perceive and actualize its utility in everyday life and what that means for the future of our globalized society.