In the last few months we have seen an unprecedented focus on climate issues, largely triggered by the ten days of Extinction Rebellion protests in London that successfully disrupted the capital. At the same time, the Swedish schoolgirl campaigner Greta Thunberg came to London and accused MPs of not acting in time to address climate issues.
Since then both the UK and Irish parliaments have declared national climate emergencies, with the debate now focusing on the precise time window required for countries to reach net zero carbon emissions. Extinction Rebellion want the UK to hit net zero by 2025, while the government's Committee on Climate Change believes that by using known technologies, the UK can end its contribution to global warming by reducing emissions to net zero by 2050.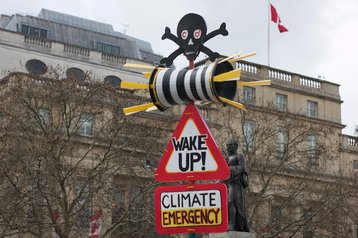 Game on
Climate is now top of the social, political and corporate agenda, and commitments are being made. This re-alignment is already seeing politicians and business leaders flexing to make sure they end up on the right side of the debate. Environment Secretary Michael Gove says 'it's inescapable that we have to act', while Labour Shadow Chancellor John McDonnell has been more specific, warning big businesses that they will be delisted from the London Stock Exchange if they don't take 'adequate steps' to tackle climate change.
BEIS, the UK Government's Department for Business, Energy & Industrial Strategy has also stated that moving to a low carbon economy and cutting energy is central to the country's modern industrial strategy. The Department has been asking for input for its consultation around 'Designing the Industrial Energy Transformation Fund'. It's great that they're asking for help, and so far they're asking nicely, however it's probably not going to be too long before Government starts replacing the carrot with the stick.
That's likely to happen quicker when we think as policy-makers face the reality of world that's on track to miss its emissions reduction targets. In Germany, for example, the shift away from nuclear power means that the country's coal mining is expanding. In the European automotive sector, the quest for lower CO2 has stalled with average CO2 emissions per car rising 2.4 g/km to 120.5 g/km in 2018 – the highest it has been for four years – largely due to Governments shifting their attitude towards diesel cars.
And in our own data center industry, there's debate now around whether average Power Usage Effectiveness (PUE) numbers are actually going up, with Uptime reporting a rise from 1.58 in 2018 to 1.67 this year. And while there are a number of reasons for this – 2018's exceptionally hot summer, reduced data center capacity levels due to the continued shift towards public cloud services, and the move towards less efficient edge centers to name just three – there's a risk that the data center sector could quickly find itself under the green spotlight.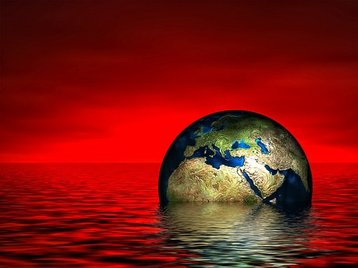 Data centers can't keep hiding from the issue
Given this, businesses increasingly recognize that they can no longer treat climate change as just a Corporate Social Responsibility issue, perhaps merely meriting a page in the annual report. With politicians inevitably seeking out new ways to tax organisations that aren't seen to be contributing to net zero carbon targets, you can be sure that improved climate performance is moving quickly towards the top of the boardroom agenda.
In fairness many organisations are already working hard to achieve results, especially in more visible areas such as transitioning towards hybrid vehicles, increasing green energy usage and working to cut unnecessary travel and airline usage. While changes in these areas are welcome, the reality is that businesses will need to move beyond incremental improvements if they are serious about supporting the move towards net zero. And that means there's going to be heavy scrutiny across organisations to identify and resolve incidences of heavy energy usage.
It's therefore not going to be very long before the corporate carbon teams come knocking, and data center teams will find themselves under serious pressure to justify why they keep consuming more and more energy when the rest of the organisation is being asked to make do with less and less.
Clearly increased demands on data center services are a factor behind this, but it's also true that for years now data center operators have been able to play their critical facilities card to avoid serious corporate scrutiny. It's completely understandable that DC teams prioritize risk avoidance for their critical services, but by simply adding more and more expensive cooling hardware to handle escalating capacity demands this has created a serious carbon issue for organisations.
And what makes this challenge worse is that data centers aren't yet doing enough to optimize their energy performance. For smaller rooms this might be because the business has never really asked them to, while for larger co-location operations there hasn't been the commercial pressure as increased energy costs are simply passed on to the end customer.
I would suggest that this lack of optimization will quickly prove unacceptable as businesses compete to show their customers, regulators and government officials that they're doing all they can to cut carbon.
The data center sector isn't doing enough. When we recently surveyed some 128 UK data center halls, we found that the average data center cooling utilization level was just 34 percent. Indeed our software-driven thermal optimization analysis suggests that, without taking active steps to monitor, manage and maximize data center performance, our data centers will continue to waste more than 20 percent of the energy they consume.
That's why data center operations teams need to be treating Extinction Rebellion's activities as a wake-up call. Some of the smarter data center teams are already using the latest software-driven thermal optimization techniques to secure an average 25-30 percent data center energy saving, and they're also successfully removing 100 percent of thermal risk from their facilities. The best practice bar has shifted, and traditional data centers are going to find it harder and harder to persuade their CIOs and CFOs to support further capital expenditure when they ask for the next round of data center cooling hardware.