The best part of operating in IT is working on new and innovative projects that can drive more revenue or business value. These projects align IT to business goals and show the return on investment (ROI) of the team. It's widely accepted that IT spends roughly 80% of their time "just keeping the lights on" and only 20% of their time driving business value.
Unfortunately, many IT teams aren't able to spend as much time as they would like working on innovative ventures. This is simply due to the vast amount of time most IT teams have to spend maintaining their existing infrastructure. There is often just too much work to be done on maintenance for staff to focus on innovating.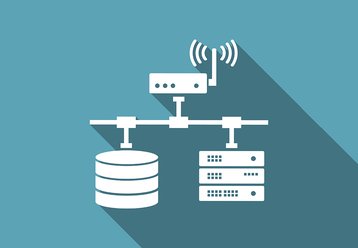 Making time
However, the status quo is changing for companies that embrace new approaches to IT infrastructure, such as hyperconvergence. A new April 2016 IDC white paper highlights how hyperconverged infrastructure customers increased time spent on innovation and new projects from 16% to 29%, equivalent to an 81% jump.
The white paper, sponsored by SimpliVity, also notes that hyperconverged infrastructure not only frees up time for companies looking to innovate, but the necessary budget to do so as well, finding that customers increased IT budget spent on new technology projects as opposed to IT budget spent on maintaining existing infrastructure, from 43% to 56%, equivalent to a total increase of 33%.
Customers are spending their newfound time for innovation wisely. One company running a hyperconverged infrastructure environment and finding they have more time for new projects is Interland, a real estate corporation. Blake Soiu, IT director at Interland, says the company is using the time freed up as a result of using hyperconvergence to automate its disaster recovery to improve recovery time objectives (RTO) and recovery point objectives (RPO). Another company, in the agriculture and food industry, is using its time to focus on data analytics programs.
So how is it that hyperconverged infrastructure frees up so much time for companies? The key is operational efficiency. Hyperconvergence streamlines operations and simplifies management. Hyperconverged infrastructure consolidates all IT components, like compute, storage, WAN optimization, and network switching, among others, into a single solution.
With all IT below the hypervisor combined into a single product, IT professionals can operate the entire solution. It's also easy to manage because hyperconvergence offers global unified management where a single administrator can manage the entire infrastructure and workloads from a single pane of glass. This frees up IT staff to work on more innovative projects and also reduces the need for specialized outside IT consultants.
Marketing Innovators, a company running SimpliVity OmniStack with Cisco UCS, is currently working to improve its site security, consolidate its servers to reduce the total number of VMs running, and get network and infrastructure projects into its project-management system. Shane Ladd, senior system administrator at Marketing Innovators, says hyperconverged infrastructure enables the company to plan for initiatives that seemed out of reach with previous solutions.
"Now that we have breathing room where performance and flexibility are concerned, we can focus on taking the long view with some of our infrastructure initiatives," Ladd said. "This would not have been possible on our old platform since resource management was such a careful matter."
Every IT staff member would like to spend more time on new and innovative projects. With traditional IT, it seems too much time and budget is being spent on maintaining the existing infrastructure. Hyperconvergence, with its ability to streamline operations, simplify management, and lead to operational efficiency gains, is enabling IT teams to spend more time on projects that will positively impact business goals.
Jesse St. Laurent is vice president of product strategy at SimpliVity.
Learn more about hyperconvergence in our Open Research section or register now for our free webinar.