As organizations continue to undergo digital transformation, and following the UK government's £3 billion investment pledge to technology and science research & development; cloud computing will only grow in 2017. That, of course, isn't much of a prediction – the real question is what this growth will actually look like.
As a critical enabler of other impactful technologies, cloud computing has perhaps been the most exciting and disruptive force in the tech market in the last decade. So how can we expect cloud and the surrounding enterprise technologies will continue to evolve in the year ahead?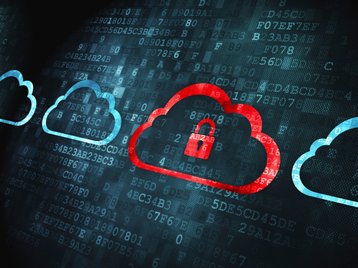 1. Cloud will be seen as more secure 
Perhaps my most self-evident prediction from last year, was that the security landscape would continue to change. Prominent hacks and cyberattacks, such as the recent one on Dyn servers, have taken centre stage in the media this year.
While cloud has enabled a certain type of large scale attack, the solution to such threats also lies in the cloud. Some of the biggest players in the technology space are making huge advancements in artificial intelligence (AI), which is proving to be a key source of demand for cloud computing and will be a significant factor in making the cloud more secure. With the introduction and growth of this type of machine learning and AI, the cloud will enable automated scanning, threat detection and responses.
This will essentially mean that AI will constantly be learning and improving how it protects your company data from cyberattacks, while also removing the margin of human error through automation of security tasks.
In addition, developments on software defined networking (SDN) and hyper-converged platforms will enable more granular protection of assets; I expect technologies like micro-segmentation to increasingly offer the ability to extend security policies at the workload level.
2. Compliance will get more complicated 
Various changes in the political and legislative sphere – including the court's strike down of the Safe Harbor agreement, Brexit, the US election and the imminent introduction to EU's GDPR – are going to have a significant effect on the compliance and regulatory landscape. The public attention on these events, and cybersecurity as a whole, also means that everyone, from business and governments to consumers, are more conscious than ever of where their personal data is being stored and how it is being moved between countries.
This all paints a very complicated landscape for enterprise that wants to operate across different geographies and in turn store and move data between those geographies. The expected effect of this is that it will contribute to the drive towards multi-cloud and hybrid IT environment strategies which will allow the storage of sensitive data in private cloud or on-premise environments, and move other workloads to the cloud to take advantage of scalability, cost effectivity and compute capabilities.
3. More hyperscale, consolidation and managed clouds  
Hyper-scale public cloud providers have capitalized on huge market growth this year and this growth is set to continue into and beyond 2017. Organizations will in turn be looking to managed service providers to deliver multi-cloud environments – and the growing demand for multi-cloud means providers must diversify to survive. This could mean that cloud providers will be looking to offer more value-added services on top of the regular infrastructure they provide. The growing demand for multi-cloud will also likely bring more partnerships, mergers and acquisitions and general consolidation of the cloud and service providers.
4. Hyper-converged infrastructure will become more popular
With a never ending list of compute, storage, networking and virtualization options available to businesses, IT teams are increasingly seeking more simplified IT structures. The tightly integrated architecture of hyper-converged infrastructures is proving both flexible and scalable, meaning they can be quickly deployed to aid organizations with their digital transformation. As we get under way with 2017, we can expect to see more real use cases of hyper-convergence, which will make business benefits far more tangible, in turn spurring adoption.
5. SDN will (finally) come of age  
Lauded as the next big thing in networking for several years now, we think that 2017 is the year SDN will finally enter the mainstream of enterprise IT. As all the big telco industry players make large investments in the advancement and commoditization of the technology, SDN and its integration of networks and the cloud will become far more common this year. It of course doesn't hurt either that the advancement and competition in the space, has also reduced the previously prohibitive costs of SDN.
Last year, we noted that perceptions of cloud computing were shifting from "why cloud" to "what cloud" as companies started to view it as a key solution when re-evaluating their IT infrastructures. As we enter 2017, cloud has moved even further and is now not just one, but usually the first solution that companies will consider for their enterprise IT needs. While security, compliance and other factors will continue to be concerns, organizations will continue to evolve their cloud management strategies to support growing workloads, data storage requirements, develop new business solutions and overcome existing business challenges.
Sean McAvan is managing director of Navisite Europe