Like all tech-based industries, data centers that disrupt the status quo, that take the lead will succeed. Those that procrastinate and cling to the past will fall behind. Traditionally architected data centers will soon become obsolete. Like CRTs and dial phones, they simply won't be able to keep pace with today's increasingly sophisticated demands—both external (their clients) and internal (costs and ROI). Disruption is the engine of change. And change is desperately needed.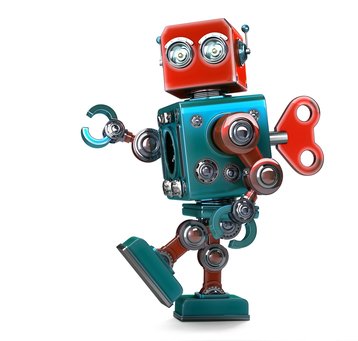 Time to automate
The complement of network, server, storage, and virtualization often falls under the purview of different management teams employing a variety of tools. Which is why the lion's share of today's administrative costs is often relegated to deployment, monitoring, updating, and troubleshooting. Consider, too, the rise in scheduled applications in the face of lethargic IT budgets. Automation can keep IT-based enterprises from wasting a lot of time on manual, repetitive tasks.
Multi-converged platforms can create an IT infrastructure that offers greater speed, efficiency, and agility. These platforms dovetail a "compute and storage" or "compute, storage and network" into a unified entity. It's a solution that arrives pre-configured, tested and fully supported end-to-end. Better still, such a platform can provide most of the core IT infrastructure via a single management tool, one that offers point-and-click operating ease.
Automation allows IT managers to migrate from manual processes to machine. This finally means being able to execute critical data center tasks and workflows with a minimum of human oversight, as we see here:
Maintenance: Automatically handle updates, patches, and other on-going functions.
Monitoring: Uninterrupted scanning and tracking data center components to identify and instantly react to a problem.
Scheduling: Plan and execute backups, downloads/uploads, replication, application episodes and other routine DP processes without human intervention.
Application Service Delivery: Quickly and automatically fulfill user requests.
Configuration and Provisioning: Develop, test and deploy new applications, including physical, virtual and cloud servers.
Optimized Workload Delivery: Automatically expedite network traffic to balance loads more efficiently and provide on-demand delivery of more applications.
Security: Provide fully automated incident response to rapidly detect and address threats, limiting damages.
Addressing the problem of manual, time-intensive tasks has caused many data centers to seek refuge in automation. It has helped identify legacy systems and save costs (achieve ROI goals) on their DCIM investment. According to a DCIM Solution Deployment Survey, half of those with DCIM can save 25 percent or more of their budget and large enterprises can save nearly 65 percent. Understandably, larger enterprises are enticed by the reduction in energy consumption. But there's also the added carrot of streamlined budget approvals, an inducement many larger data centers will regard as key in implementing an automated solution.
A new breed of 'power tools'
To keep pace with the challenges facing today's data centers, new tools must take center stage. Tools like DCIM allow data center operators to improve operations, infrastructure planning, and design.
Michael L. Ross, a data center management consultant who has over 10 years helping large data centers reduce their total cost of ownership, highlights the benefits of tools today's data centers desperately need. "Next generation DCIM software, with its auto-discovery tool, significantly reduces implementation time and cost. Once in place, the management software quickly identifies workloads and their costs, which helps determine the best on-premises or cloud infrastructure for the workload to run to recognize savings sooner."
AI: The disruptive trend to watch
Automation tools now manage micro-services running on-premises and in the cloud. Infrastructure has become part of the application, while other applications have become part of the infrastructure. This has significantly impacted data center management to the point where power and cooling have shrunk to a fraction of what's needed for timely management. Environmental controls, physical devices, virtual machines and public clouds must now all be monitored and managed 24/7.
Today's enterprises collect, monitor and analyze ever-expanding silos of data–data from sensors, applications, access control systems, power distribution units, UPS, generators, and solar panels. There are also external data sources like application vulnerability information, power rates, and weather forecasts. Intelligent DCIM tools that leverage artificial intelligence (AI) are needed to store, learn, and quickly act on this data to more effectively manage infrastructures.
Tuangru's CTO, Rami Jebara noted the importance of AI in data center management: "AI will have a massive impact on how enterprises manage their data center," he said. "Notable areas where AI can be applied are situational awareness, root cause analysis, network security and intrusion detection, and automation."
Data centers that disrupt the status quo will take the lead and succeed. With the right tools, disruption is the engine of change. And change is desperately needed.
Rajan Sodhi is chief marketing manager of Vancouver, Canada-based Tuangru, a next-generation data center infrastructure management (DCIM) software provider