2016 has been an important and transformational year for the networking industry. Consumer-driven data consumption, fuelled by live video streaming and the rise of augmented reality apps like Pokémon Go, has soared and put unprecedented pressures on networks. It has also been the year of stronger encryption practices as users, organizations and law makers alike became increasingly concerned about privacy and the safety of their data and infrastructure.
We saw the landscape change shape as telcos pushed into the OTT space and increased their user access capabilities as well as high-profile merger activity in the sector making headline news. The industry has made great strides in 5G development, commercialising SDN & NFV initiatives and in latching onto the DevOps movement as service providers begin to future-proof their networks for the years ahead.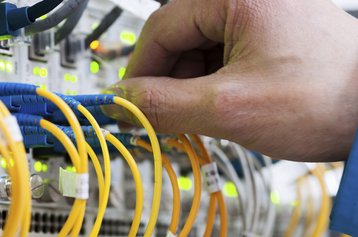 In 2017, we expect to see some of these trends continue to gain momentum while fresh ones emerge and steer our industry in new directions. Specifically, here are three trends we believe will shape the next twelve months.
5G
The race for 5G is on and will continue apace in 2017. With many telcos around the world having already developed 5G architecture and initiating their field tests this year, 2017 will potentially see the very first wave of commercial offerings being launched amongst widespread trials of the technology.
Across the industry, we can expect to see 1GB access move to 10GB and 10GB aggregation to 100GB in order to cope with 4G growth and to lay the groundwork for new 5G-bearing core networks. We're also seeing increased interest in 5G research and development emerging from other industries outside the traditional telco market, including in energy, agribusiness and transportation, who all see the vast potential 5G technology presents to revolutionise the way they can deliver their goods and services.
Fuelled by consumer and business demand, carriers and governments alike are pushing the deployment forward with the ambitious goal of rolling out 5G networks more widely by 2020.
Virtualization
2017 will be the year where the business models for Network Function Virtualization (NFV) finally becomes more obvious. Historically, the cost differential between physical devices and virtualized devices hasn't been large enough to make the business case interesting enough to pursue. On top of that, customers intuitively expect software prices to be lower than the actual hardware, which has, in some cases, slowed NFV adoption.
All of this is set to change in 2017 as more mature pricing models continue to evolve and customers start to better understand the value of moving from a hardware based capex model to a software based opex service subscription model, which is much easier to link to immediate business needs and success. 
Security
It felt like not a week went by in 2016 when we didn't hear news of a data breach or a network being compromised. This has made network operators and telcos realise that they need to protect more than just the data being transferred over their systems. Particularly as networks become increasingly software-defined, their infrastructure is as vulnerable to attacks as the bits and bytes sent through the network.
For this reason, the second half of 2016 saw more and more network operators and telcos role out business-wide encryption.
In 2017, holistic network security will become more important than ever and we can expect to see encryption transition from a niche play to a more pervasive technology. New EU legislation such as GDPR will be a significant driver behind broader adoption of encryption across networks. Also, 2017 represents the last chance for network operators as well as their customers to plan, budget and deploy GDPR readiness solutions to ensure compliance once the legislation comes into force in early 2018.
In 2017, the data demand landscape will continue to change and with it, the underlying network infrastructure, both from a physical and virtual perspective. Service providers will continue to realign and consolidate their offerings to maximise revenue and ensure their networks are ready to accommodate future technological advancements.
Joe Marsella, chief technology officer, EMEA, at Ciena