The world is becoming a more crowded place. Some 7.5 billion people now populate the earth and the United Nations (UN) estimates this figure will rise to 9.7 billion by 2050. As such, continued and unprecedented erosion of our natural resources is continuing to occur. While the idea of sustainability has moved further up the global agenda, the main consideration for many data center providers is how to incorporate renewable and sustainable energy into their facilities.
The Internet of Things (IoT), social media and digital transformation are all continuing to explode, in turn creating more data that needs to be stored. Data centers provide the physical infrastructure that props up our increasingly digital world, so it's unsurprising that Technavio has predicted that the global market for data center construction will reach a total value of $73.87bn by 2021. In light of this surge, data center providers can no longer rely solely on fossil fuels to power their facilities. Instead, a 'green' mind-set must now be adopted to secure the future, which requires a renewed focus on sustainability and a holistic approach to the entire data center infrastructure.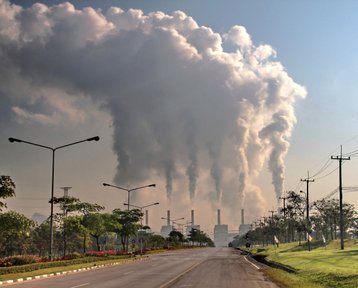 Bury fossils
Once perceived as an effective resource for powering data centers, fossil fuels must be replaced with sustainable and environmentally friendly energy sources. Data centers account for about 3 percent of the global electricity supply and generate about 2 percent of total greenhouse gas emissions; this will only increase if we don't change our approach. There are a number of steps that can be taken to alleviate sustainability challenges and, positively, a shift is already underway in the industry, largely backed by the growth of public cloud services, which has seen large hyperscale enterprises become keen advocates of renewable energy sources.
Google is an enlightened example of a sustainable data center approach in practice. The tech giant made a very rational financial calculation on the explosive growth rate of its data and the amount of energy it would take to store all that data as it continues to grow. 
The company then took two steps. Firstly, it looked at how to make its data infrastructure more energy-efficient, in addition to its data networking and data components. Secondly, the company started buying or sourcing renewable energy to power its data centers. Google has pledged that between 2020 and 2025, all of its operations will be powered by renewable energy. Facebook and Apple have also made similar pledges.
The proactivity of hyperscalers, who are demonstrating how cleaner energy sources can power the data center, provides the foundation for green growth for the rest of the industry. Small implementations, such as more collaborative efforts, can be the progressive steps that lead to bigger change in the long run. And while an entirely green approach may not possible for everyone at present - take for instance if renewable energy as a primary source of power is beyond reach - some facilities may be able to use renewable energy as a secondary source to help power operations. Not only will this help keep costs to a minimum but it will also limit the amount of fossil fuels used throughout the industry.
Working together 
Additionally, the government could serve as a support arm for facilitating the adoption of renewable energy by bringing together energy suppliers with data center operators. Combining this with fiscal incentives can help guarantee that organisations incorporate some form of renewable energy and in the process push for long-term contracts with energy suppliers. This will help create a portfolio of partners and help lead to more progressive goals towards a sustainable and green data center industry.
 Governments could facilitate the adoption of renewable energy by bringing together energy suppliers with data center operators.
There are clearly more sustainable ways to design, power and operate data center facilities and with limited supplies of fossil fuels, renewable energy is clearly a longer term and more sustainable solution. Now is the time for organisations to review how they can make their facilities more energy-efficient. Data production and the space needed to store that data is only going to grow exponentially and this is precisely why we need to enhance our efforts to make sure data centers are as green as possible. Doing so will help to tackle rising carbon emissions and create a more sustainable future.
The Green Grid continues to do its part by contributing to resolving the opposing objectives between using renewable energy as a primary source and attaining certification on data center availability with its Open Standard for Data center Availability (OSDA).
Lance Rütimann is vice president of The Green Grid