While the emergence of micro data centers may be a recent development, this trend did not come out of left field. In fact, the same scaling concept for micro data centers can be found in pod architectures and container environments. Micro data centers are modular building blocks that are repeatable and easy to scale up. CIOs today are equipping their tool belt with options that have evolved beyond the standard "one-size-fits-all" data center, and micro data centers are a natural part of this evolution.
Micro data centers differentiate themselves from other prefabricated designs with their ability to pack a lot into a very small environment. For example, one of these data centers can include 20 servers that harness virtualization technology, switches that take up only one or two rack units, cooling and a UPS system. Need more than that? Just add another box. This method is quick to deploy, highly scalable and creates a uniform design so technology support knows exactly what's going on.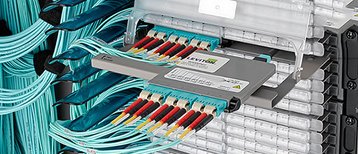 Meeting a variety of needs 
Large data centers or "mega centers" are located in specific regions, but sometimes processing needs may be more localized, as there are latencies when all data drives back to a remote mega center. With micro data centers spread around a city, some data can be addressed on a local level and some can go back to the mega center, creating less traffic over a long haul network.
While more businesses are moving processing to the public cloud, they may still want a small solution internally that is not as large as a secondary data center. If there is downtime or disruption, three or four micro data centers can act as a temporary fix. All a company needs is a little floor space: they don't need to invest in an "environment."
Power companies and utilities using smart grid technology can leverage their existing infrastructure by adding micro data centers to substations, allowing them to quickly monitor energy use and gather information.
Ruggedized environments like military or offshore oil operations can quickly deploy a robust, technically proficient environment with micro data centers. A micro data center can be mobile. For instance, one of these data centers can be placed in the back of a truck with ease and away it goes.
Applications with temporary needs are a great fit for micro data centers. For example, shopping malls can drop a micro data center into a telecom room to support additional kiosks for the holiday shopping season. It can then be removed when no longer needed.
Cabling in micro data centers
Fundamentally, cabling in a micro data center is no different than in a regular data center. However, since some micro data centers can be as small as half-rack heights, they require patching to be as efficient as possible. Ultra high-density fiber solutions, and in some cases, high-density copper solutions, are essential in these installations. There are cabling systems available today that can patch up to 144 fibers in a one-rack-unit enclosure or patch panel. Also, since micro data centers can be used in mobile or rugged environments, cabling and connectivity should be robust and protected within the rack.
While cable management is important for managing high-density cabling, it also needs to take up as little space as possible. This means fiber enclosures or panels with integrated cable managers for bend radius control should be used. Angled patch panels are another ideal solutions, as they allow for proper cable bend radius without needing horizontal cable managers typically found above and below traditional panels in a rack.
What's Next?
It has been interesting to watch micro data centers take off as they continue to be deployed in new and unique ways. We can expect to see the market continue to find new uses for them in the near future, and with improvements in server technology, cooling and cabling density, they will become an even more efficient alternative in the years to come.
Maurice Zetena III is vice president, data center design group, Leviton. 
If you are interested in learning more about data center cabling systems register now to our next webinar.