People say data centers are not sexy, but they are wrong: in fact, this industry is filled to the brim with all kinds of smut. Data centers have been shaped by pornography as much as they have been shaped by developments in military technology or mobile communications.
According to conservative estimates, around 10 percent of all data transferred across the Internet features naked people. During 2016, the world's most popular adult website was responsible for streaming 99GB of data every second.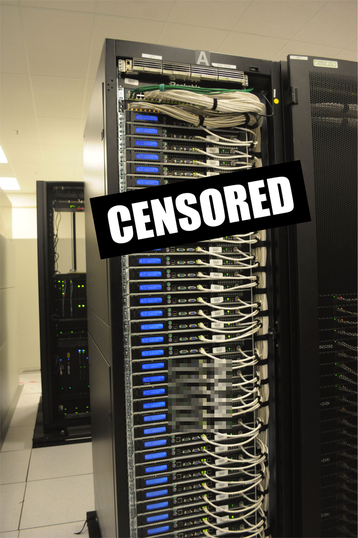 Show us your bits
Some of the advancements in technology that were directly influenced by our penchant for X-rated material include video codecs and compression, online advertising and payments security.
They say YouTube democratized access to online video, but they are wrong: after all, no matter what content you post on YouTube, you will have to use the platform's proprietary tools.
Porn gave rise to thousands of different video engines and hosting platforms, has kept an army of web developers in work and created a shadow economy worth billions. Adult websites were also some of the first to support Bitcoin at scale – as a way to avoid embarrassing items in customers' bank statements.
Carnal pleasures are a big business: the porn industry is worth around $97 billion, more money than Major League Baseball, the National Football League and the National Basketball Association combined.
Interestingly, most of the largest online porn websites – you might have heard about YouPorn or RedTube – are all owned by a Luxembourg-based company with a fairly neutral name – MindGeek (formerly Manwin).
MindGeek describes itself as "a leader in web design, IT, web development and SEO." It employs more than 1,000 people, and serves more than 115 million users every single day. It uploads 15TB of new content every 24 hours.
Initially, MindGeek didn't even produce porn – instead focusing on analytics and content delivery. But the company played its cards so well it eventually acquired some of America's largest studios, and became one of the top bandwidth consumers in the world.
Whatever you think about the subject, sex has always been a great motivator, driving technological progress forward even as it made people blush.
So thank you, Internet pornography, for making our infrastructure better.
This opinion originally appeared in the August/September edition of the DCD Magazine.