Last year was the Earth's hottest year on record, and climate researchers from NASA and the National Oceanic and Atmospheric Administration predict that the planet's average surface temperature will be even higher overall in 2016, and summertime temperaturess will be the hottest ever. This would mark the first time that the average global temperature reached record-breaking heights for three consecutive years.
While you may greet summer as a time for golf, tennis, bike rides, outdoor barbeques or sunscreens with higher SPF, for data center managers and facilities administrators, it means that when the outside temperatures rise, so do the energy bills. This is because the increase in external temperatures can easily raise temperatures inside a facility, forcing Computer Room Air Conditioners (CRACs) to increase their runtime and energy consumption.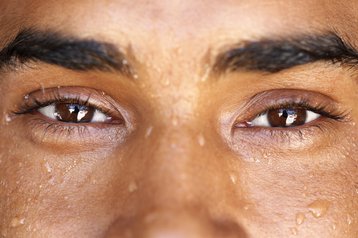 Season of outages
In the Northern Hemisphere, poor performing IT infrastructure and full-blown IT outages occur most commonly from June through August. But in January 2015, during the dog days of summer Down Under, a data center in Western Australia was knocked offline due to equipment failure and a heatwave that caused outside temperatures to rise to a record-breaking temperature - 112°Fahrenheit (44ºC). The unusually warm day, coupled with multiple air conditioner failures, meant that some servers needed to be shut down. Email, corporate websites and thousands of customers ended up offline. The outage lasted nearly seven hours.
When the average cost per outage is $28,900, and the average time to recover from an outage is nearly eight hours — for a data center manager or facility administrator, that's neither a day at the beach nor time to catch up on summer reading.
So, what can data center operators do to prepare their facilities for summer, especially if they're currently relying on manual methods, as 43 percent do for capacity planning and forecasting? The answer, particularly for those who put down their Stanley tape measures and Excel sheets and enter the twenty-first century, is plenty.  
Let the heat rise
Counterintuitively, and contrary to what common wisdom and most hardware protocols would indicate, data centers can actually be kept at higher temperatures, even during peak workloads. Simply raising data center temps to 80°F to 82°F, from the standard of 70°F or below, saves up to two percent per degree on each power bill, a considerable year-over-year savings. The key to making this kind of change to the data center environment safely and confidently is access to real-time data.
Data center infrastructure management (DCIM) is a software platform that converges IT and building facilities functions to provide engineers and administrators with a holistic view of a data center's performance. Whether the local meteorologist is predicting a sweltering heatwave or the next polar vortex, data center managers need accurate intel concerning power consumption, thermals, airflow and utilization in order to take appropriate actions. DCIM provides increased levels of automated control that empowers data center managers to receive timely information to manage capacity planning and allocations, as well as cooling efficiency.
Running a server "hot," which is to say operating a data center in a high temperature ambient (HTA) condition, raises the inlet temperature of a server while staying below component specifications, thereby decreasing data center chiller energy costs and increasing efficiency. Intel Data Center Manager — which monitors, controls, gates, and limits power consumption for better server efficiency and reduced costs — can extract temperature ratings from storage devices, Power distribution units (PDUs) and even networking devices to provide information on cooling and heating. For an average 300-rack 3MW facility, a four-degree temperature increase can save 20 percent in cooling costs. In large data centers, where electrical energy billing comprises a large portion of the cost of operation, the transparencies these software platforms provide power and thermal management directly impact an organization's bottom line.
Get information
As we look at DCIM from a broader perspective, it's interesting to note that a recent survey indicated that 32 percent of data center managers without DCIM lack enough actionable data to be able to make day-to-day decisions or long-term forecasting. In fact, as many as one in five data centers are still relying exclusively on rack level thermal sensors and spreadsheets to maximize cooling efficiency.
Hot spot audits can serve a useful purpose as a way of double-checking other measures and to supplement other processes, but seven percent rely exclusively on hot spot audits as their only means of monitoring temperature, despite the fact that 57 percent of data centers say they experienced thermal related challenges that adversely affected operational efficiency during the previous year they were surveyed.
Those who weren't using DCIM analytics were unlikely to be able to perform computational fluid dynamics (CFD) simulations and less likely than their peers to conduct hotspot audits. CFD simulations integrate real-time information to provide for continuous improvements and validation of cooling strategy and air handling choices.
So relax, fire up the outdoor grill, and for that matter, invite your CFO. Because if you're a data center manager who's utilizing DCIM this summer, you're saving your facility money, improving data center performance and staying cool in the shade — not in spite, but because of the heat.
——————-