The silos dividing compute, networking, and storage have long made the task of managing data centers a challenging one. This simple fact explains the popularity of hyperconverged infrastructure (HCI)—a simplified IT framework providing a view of computing, storage, and networking in one hypervisor.
HCI solutions are incredibly popular right now. In 2018, sales of hyperconverged systems grew 57.2 percent year on year, generating $1.9 billion in revenue and making up 46.5 percent of the total converged systems market.
This popularity could, in part, be down to the vendors billing HCI as the ultimate easy to manage plug-and-play data center strategy. Taking every vendor's claim at face value would leave you believing HCI is the remedy to all data-center ills.
In reality, HCI still requires oversight. Applying the solution requires thought and careful considerations of what can and can't be achieved.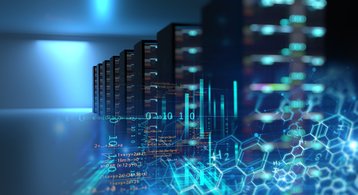 Hard truths
HCI's big selling point is reduced complexity. Having one vendor roll servers, applications, virtual machines, and so on into a single user interface acts as an antidote to the siloed nature of databases. The idea is for the increased simplicity to reduce the domain knowledge needed to manage databases, making such management more accessible to an organization's workforce.
This appealing simplicity, however, feeds into some of HCI's biggest downsides.
By design, HCI is a one-size-fits-all cookie-cutter solution, meaning HCI often can't scale to the unique needs of individual database applications. The appliance footprint might simply be too big for the virtual machines or other workloads being migrated to them. In this case, you may have only needed one other host, but the smallest hyperconverged appliance may represent four or more hosts.
HCI is so simple to use in part because virtualization, compute, and storage resources can all be bought from a single vendor and applied to a reference architecture specific to the vendor. Organizations may initially welcome the absence of multiple supplier relationships, but things can turn sour when the vendor raises price or too slowly adapts to emerging technologies. Organizations should be conscious that opting to work with a single vendor leaves you locked in.
Getting things right
Hyperconvergence offers agility, availability, and scalability, but there's no benefit in providing resources if it's impossible to consume those infrastructure services and convert them effectively and efficiently into a complete application solution of the same frequency and magnitude. Or, in other words, make sure you have a rock-solid use case and understand when the traditional trinity (computer/network/storage) or even a cloud is more beneficial, as HCI isn't always the best solution.
Careful consideration before deploying HCI can make the solution's success more likely. The process of implementing HCI should always begin with a clear integration plan. Understanding IT departments' personnel and various dependent business units' requirements, including delivery tempo and workflow process, is vital in understanding what hardware is needed now and what can be scaled later.
Once HCI is implemented, determining how and when to scale is important. The linear scaling capability inherent with hyperconverged solutions (i.e., if you can do X amount of transactions on one unit, you can do double that on the next unit), puts the onus on you to have a firm understanding of your applications, to appropriately scale. This kind of firm understanding can only be established through comprehensive network monitoring.
Visibility is key
HCI might transform server or storage architectures, but the age-old need to efficiently monitor these architectures remains the same.
The application performance management associated with HCI requires visibility across the whole stack. Many presume, as the vendor provides the entire HCI infrastructure, their monitoring solution will suffice. The fact is, however, these solutions often don't bridge the gap between the view offered by the HCI vendor and the existing view of the wider infrastructure. Applying an effective monitoring toolset, in addition to the vendor's own monitoring solution, will provide the granularity and insight needed to understand the baseline of application performance.
Poor visibility can negatively affect the end-user experience—as is the case with any database. What differentiates HCI, however, is how a lack of visibility can lead to over-provisioning of resources and high capital expenditures. For example, organizations often purchase more HCI infrastructure than they need. Without full visibility, the organization will never know they're paying over the odds for more HCI than they need. Nobody wants to make this costly mistake.
The route to success
Managing data centers is complex and time consuming - it's no wonder a solution to simplify the process is increasingly popular. Deploying HCI doesn't automatically guarantee the improvement of the database management experience. Success hinges on the ability to scale and apply the solution where it will be most effective. Through implementing far-reaching monitoring, organizations can achieve success through realizing the potential of HCI.