The adoption of cloud-based services is accelerating as more businesses embrace distributed working environments. Lockdowns and quarantines associated with Covid-19 are pushing enterprises to embrace the cloud but cloud environments are becoming increasingly diverse. Businesses are now seeing that "all in the cloud" or a "cloud-only" approach using cloud-based IaaS isn't for all data or every application.
There are some new dynamics in play and cloud adoption isn't as straightforward as it might appear. Gartner forecasts that public cloud revenue will grow by 17 percent in 2020 over the previous year and notes: "Demand for strategic cloud service outcomes signals an organizational shift toward digital business outcomes." As businesses adapt to the post-Covid world, this estimate will surely increase.
CIOs are now under more pressure than ever to deliver new value from their infrastructure deployments while ensuring return on investment. During 2020, this might turn out to be an impossible mission. At the same time, cloud is maturing in terms of its features and limitations.
It requires increased budgets from enterprises who migrated in the past, and that is leading to more applications and data being moved into and out of the cloud. Most businesses are now refining their cloud strategies and that is creating cloud migrations in both directions.
A changing world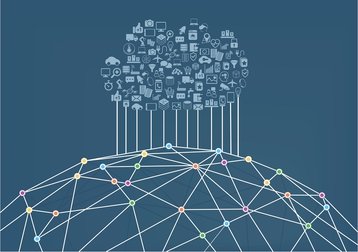 A 2019 report from IHS Markit found that 74 percent of companies moved applications to the cloud then back on-premises. The report notes that the top two responses, each selected by 52 percent of respondents, were performance and security. Enterprises need greater security and control over their services, otherwise they have to migrate applications and data from the cloud and back on premises. The performance and security demanded by distributed working environment puts even more pressure on businesses, who want to be trusted and seen as robust and reliable.
There is still a trade-off between the flexibility, cost efficiency and agility of the cloud, with IT security and data management concerns. They build risk into their approach to cloud and pay to move applications and data out of the cloud when they can no longer tolerate the compromise. That puts CIOs in a difficult situation where they are investing in the cloud, but then paying to move applications and data back on-premises. They are doubling down on their loss of investment in the cloud.
The challenge is to find a balance between the benefits of the cloud and operating in a secure environment. What is often misunderstood is that the conversation doesn't have to be just on-premises or in the cloud. There's more to Infrastructure as a Service (IaaS) than public cloud players like Amazon Web Services, Microsoft Azure and Google Cloud.
If CIOs want to stop bi-directional cloud migrations, they have to explore new models for IaaS and stop compromising on security and control. Otherwise, they'll be taking unnecessary security risks while potentially needing to move applications and data back out of the cloud.
Beyond cloud IaaS
They need a solution that bridges traditional colocation offerings & capex investments and public cloud IaaS and offers something more than both of these can offer. Secure and dedicated infrastructure can be offered with the same benefits as public cloud IaaS.
They can rent hardware and network equipment in secure data center hubs and know exactly where their applications and data are hosted. This is in contrast to the cloud IaaS model where applications and data can be hosted anywhere in the world.
Enterprises gain full control over their digital infrastructure and can manage enterprise-grade dedicated servers, switches and routers located in best-connected, premium certified Tier 1 data centers. They only pay for what they use, like cloud IaaS, and have the freedom to scale-up or down as they expand their presence in the cloud or deploy more digital solutions. The result is a model that offers the flexibility and scalability of the cloud with the security and control of on-prem. In a world that is increasingly distributed, it offers a simple way to take control of digital infrastructure and build a flexible foundation.
They can also combine these solutions with high-availability internet access and DDoS security services. At the same time, they can leverage the communities of networks and cloud service providers present in the data center facilities and peer directly with them, including direct access to cloud exchanges.
CIOs gain accountability, visibility and full control over their data and applications with a flexible and secure model. It removes questions about on-prem versus cloud IaaS and stops migrations in and out of the cloud. Organizations know exactly where their data and applications are located, and what kind of hardware it sits on.
Delivering a flexible future
At a time when enterprises are accelerating digital transformation projects and IT security threats are spiking, CIOs need to explore new infrastructure models. They have to deliver an IT foundation that is both adaptable and secure. You can't have one without the other. In a post-Covid-19 world, digital infrastructure gives enterprises the ability to pivot quickly, but it has to offer new levels of security.
When they have a secure foundation, they no longer have to worry about migrating and managing applications and data into and out of the cloud. Enterprises that will be successful in the future will not compromise and they'll see that there is a third option for digital infrastructure, and one that offers more than basic cloud IaaS. They can reduce risk, create cost efficiencies, and maximize ROI in the digital era.