If it feels like you've been reading about 5G for years, you're not wrong. As soon as 4G networks started rolling out (way back in 2010), speculation about the next-gen network started. Nearly a decade later, that speculation finally is becoming reality as the first 5G networks are being deployed around the world. The long wait has done little to dampen enthusiasm about the potential of 5G and the applications these networks will enable.
According to a study by 451 Research (commissioned by Vertiv), the industry is beyond bullish on the new network architecture. And why not? 5G networks will enable exciting new consumer applications and innovations related to the Internet of Things, such as autonomous vehicles and telemedicine.
According to the survey 12 percent of telecom operators expect to roll out 5G services this year and a whopping 86 percent expect to be delivering 5G services by 2021. No one is easing into 5G.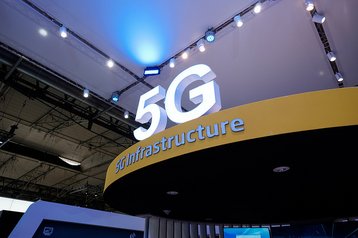 Ready set... go!
To meet that sort of ambitious timeline, telcos must work now to ensure they are fully prepared to successfully deploy 5G technologies. Keep in mind, this hasn't been a straight line from 4G to 5G. Evolutions of network architectures that supported 4G in some cases run counter to what we can expect from 5G architectures. For example, 4G-friendly C-RAN architectures take equipment from the base of a cell tower and centralize it elsewhere to serve multiple sites. This makes sense as a 4G strategy, but 5G will prioritize proximity to the consumer and reduced latency. That means more sites and more computing and IT infrastructure equipment at those sites.
Ultimately, we're probably looking at multi-access edge computing (MEC) architectures that bring cloud capabilities into the radio access network. That means physically deploying small, self-contained data center infrastructure systems within the operator network footprint, anywhere between the core and the edge of the network. Thirty-seven percent of respondents said they are already deploying MEC infrastructure ahead of 5G deployments while an additional 47 percent intend to deploy MECs. This will require significant infrastructure enhancements, because these sites will be critical to network performance and functionality.
Not surprisingly, as the number of sites increase, so does energy consumption and costs. Ninety-four percent of survey respondents expect 5G to increase their overall energy costs, although telcos and equipment providers already are working on ways to mitigate those increases. Those efforts encompass every layer of the network, from intelligent load management to innovations in thermal management.
Among the strategies identified by survey participants:
Reducing AC to DC conversions will continue to be an area of emphasis, with 79 percent of participants saying this is a focus today and 85 percent saying it will be a focus five years from now.
New cooling techniques will see the biggest jump in adoption over the next five years. Currently being used by 43 percent of telcos worldwide, this number is expected to increase to 73 percent in five years.
Upgrades from VRLA to lithium-ion batteries also show significant growth. Currently, 66 percent of telcos are upgrading their batteries. Five years from now, that number is projected to jump to 81 percent.
Bottom line
5G is a disruptive technology and the most difficult network upgrade ever undertaken. It will require major changes to network architectures and upgrades to telecommunications, IT and infrastructure equipment. However, the possibilities it presents have the potential to radically transform our world and make the tremendous effort worthwhile.
More on 5G, Edge and design