With businesses still feeling the effects of the global coronavirus pandemic – in both physical restrictions in the workplace and changing consumer spending habits – for many, investment is not currently a priority.
However, investing in technology and innovation may actually make life easier for SMEs in the short-term as well as in the future, cutting costs and improving operational efficiency.
For those seeking to reap the rewards of a streamlined IT service, for example by switching providers, the transition must be seamless and non-disruptive.
To switch or not to switch
For many businesses, switching IT provider represents the opportunity to drive down costs, improve flexibility, and even provide a valued local presence.
However, it is important to understand exactly what the business is getting – and losing – by switching from their current provider.
Weigh up the pros and cons of each provider – including those currently managing the business' IT environment. While cutting costs may be the main priority, in going for the most affordable solution alone, it may mean missing out on the rewards of other providers.
For example, moving IT operations to a new, more affordable provider frees up cash to invest in other areas but what if they offer less favorable operating hours or contract terms than the current vendor?
In this case, it makes sense to keep the existing provider on the books, too, on an ad-hoc basis.
When unexpected issues arise, partnering with a provider that offers out-of-hours responsiveness helps businesses avoid costly downtime. While they may charge a premium for the convenience, it will likely be less than the cost of disruption to employees and customers.
A primary provider will tick the key boxes but where are obvious shortfalls, like in contract length or speed, working with multiple vendors helps businesses achieve the most cost-effective and efficient overall service.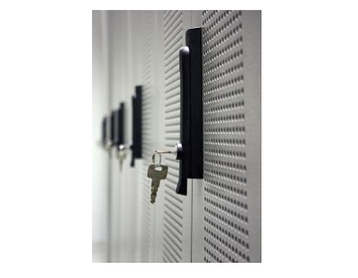 In-house IT
Many businesses have never considered outsourcing IT before. The benefits of employing an in-house team – in speedy and reliable responses to issues – make it worth the associated costs of hiring a permanent IT Director or team.
However, for others, this is an unaffordable luxury. IT is notoriously inconsistent and the costs of full-time wages, employee benefits and other overheads become unsustainable when the IT demands are not there.
So, working with an IT provider becomes an increasingly attractive option. Third-party providers are no longer just a quick fix for patching bugs but a viable long-term solution for SMEs.
Plus, working with an external provider offers the ability to scale resources as and when needed – so, in periods of peak demand or when unexpected issues arise, the business has instant access to a wider team of IT professionals.
It is not simply a matter of employing a team versus working with an IT provider, though. For many businesses, the most efficient solution includes a mix of the two.
Dedicated IT employees are tasked with improving the day-to-day functionality of the business' IT environment – making projects quicker, simpler, and more secure for employees – while unexpected issues and additional demand are outsourced to a provider.
It represents a cost-effective way to meet demand while minimizing downtime for consumer and employee alike. Daily tasks are not put on the back burner when issues arise and any disruption is tackled instantly, with the exact resources and labor-power needed.
Picking a partner
Businesses looking to take advantage of the rewards on offer from switching providers – like improved speed, convenience and freeing up capital – must make sure their new vendor shares their ambition.
This means going beyond just reacting to IT issues but taking a proactive approach to revolutionizing their IT environment.
Dedicated IT providers deliver the skills and capacity to streamline operations for SMEs, making light work of the complex and time-consuming tasks which often hold employees back from their main responsibilities.
For example, modern IT compliance demands are constantly changing and for in-house employees, it can drain their time and leave progressive business projects on the back burner.
Outsourcing these tasks to dedicated IT professionals saves time and frees up employees to fulfill their main responsibilities.
Plus, beyond compliance projects, ambitious businesses will strive to partner with a provider which values genuine innovation and growth.
IT outsourcing often suffers from a reputation as a quick-fix or short-term solution – with providers simply brought in to patch bugs. In reality, modern IT vendors are equipped to collaborate with business in the long-term.
Those willing to trust their provider with the time and investment needed to drive their long-term strategy will reap the rewards of unlimited access wider pool of talent and knowledge.
Compared with an in-house team, IT providers offer the specialist skills needed to fuel forward-thinking projects like building out a business' IT infrastructure and roadmapping for future progression. All this without bearing the costs needed to bring these specialist skills in-house.
The next steps
Regular communication is a must for a seamless switch to a new IT provider. Begin by clearly outlining the terms of the partnership – from standard working hours to additional ad-hoc fees, if necessary.
For example, agreeing to roll out complex or time-consuming updates outside of the business' operating hours avoids disruption for employees and, crucially, limits the risk of costly downtime for customers.
Initiate communication between the new provider and those currently managing the business' IT environment. If this is an existing vendor, arrange a call between all parties to discuss ongoing project work and any outstanding tasks.
Those with in-house IT professionals must make sure project work is clearly divided to avoid disruption. Giving teams ownership over each project minimizes the disruption associated with sign-off.
Maintaining regular contact throughout the relationship is also key. Use weekly calls with the provider as a platform for keeping goals aligned, allowing both parties to feedback on project work, adjust timelines, and raise any potential issues before they become full-blown problems.