As the cost of flash storage continues to settle into a pattern of steep discounts, affordability is taking a back seat to simplicity in conversations between storage providers and customers.
The appeal for all-flash environments has become undeniable as prices drop for a storage solution that is more stable and faster than traditional spinning disks, which enables companies to move beyond a hybrid or HDD solution for almost all their data. But as customers begin to evaluate their options, they're finding that features/functions are becoming extremely competitive and similar.
Customers are asking hard questions in their quest to distinguish between competitive offerings to get the most for their money and guarantee success during the transition. Here are a few tips to help ensure you're getting the best deal at the time of purchase and for the long haul ahead.
Develop a mutual understanding of workloads and expected ratios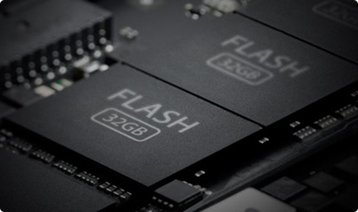 Even as we all prepare for massive data volumes created by IoT and more extended data retention requirements, companies can be lulled into a false sense of comfort by deduplication offerings. Vendors may take different approaches to compress and deduplicate workloads in and all-flash setting, which can affect performance and quality. Because you know your environment better than anyone else, make sure to engage directly with the vendor, so you are both on the same page when it comes to ratios and workloads.
Your agreement should include an effective capacity ratio with the ability to add affordable storage capacity upgrades at vendor cost if needed. Their miscalculation shouldn't allow them to profit more nor penalize you. It should be a shared responsibility to get you where you need to be.
While it might be hard to predict your future performance, capacity or functionality requirements, it's essential to choose a vendor that gives you flexibility in any of these directions.
Future-proof your purchase with flexibility
Look for total flexibility when selecting a new storage array and demand flexible upgrade options. We all know that IT can start with three initiatives at the beginning of the year and have three more added by the business six months later. There's also the need to respond to industry innovations that create new demand and new opportunities.
Do you have the flexibility to adjust performance and capacity to take advantage of changes in the market or within your organization? Find a vendor that can allow you to grow at your pace and enables you to purchase for growth upfront or when you need it.
Get the big picture view of your purchase upfront, not down the road
If you're old enough, you might remember the days when people paid upwards of £2,000 for a home PC. Then one day someone came up with a way to drop the price by an order of magnitude to less than £200 by using non-Intel processors, eliminating displays and providing just enough hard drive space and memory to get the job done with basic office applications.
In some ways, we're like that with the current all-flash market. Storage vendors can offer a large number of low-cost options, but like the sub £200 PC, there is usually a catch. It's now a "pay me upfront or pay me later scenario," where if you're not careful, you could end up dealing with significant issues in the long run.
For example, a vendor might play the "strip the quote" game where they lure you on low prices. And then you realize the deal lacks software, warranties and provides minimal tech support.
Then there's the "get 'em in and hit 'em later" trick where your first deal is a low-margin affair, and they'll kill you on upgrades and maintenance further down the line.
Time to uncover what's allowing the vendor to drop prices before it affects you down the line. Are they using cheaper components or are they more efficient in their use of hardware?
Know your maintenance
Some storage vendors use a sales technique called "the lazy swap." When you try to renew your maintenance at the end of the second or third year, you're presented with a horrific renewal invoice. Sales reps then offer you to swap your storage array out for a new model for a lower price.
When you're buying a new storage array, lock down your maintenance terms and support prices for up to five years. You might not want that array at the end of three years, but the maintenance cost is known if you need it.
Insist on a test drive with a results-driven commitment
Many of the risks previously addressed can be resolved if you can put the products to work in your environment before closing the deal.
If a vendor's storage solution is as good as they claim, then they shouldn't have a problem with you using one on a trial basis without the pain of generating a purchase order.
A proof of concept should be just that. It should allow the vendor to prove the concept that they've laid forth as a solution – with no burden to you or your finance team.
When it comes to selecting a flash storage vendor, it's wise to understand some of the age-old sales tricks and techniques. The good news for storage buyers is there's a huge amount of choice out there. However, it's best to make that all-important decision based on facts rather than hype. By navigating the affordability or lack there-of, before signing an agreement, you can ensure future-proofing your flash environment to address the needs of today and tomorrow, at a better cost point.
Bill Miller is CEO of X-IO Storage