The severity of the supply chain issues and constraints that arose in 2021 due to mandated government shutdowns for Covid-19 lead to an industry reset in 2022. As painful as it has been for manufacturing generally, it has been especially difficult for the fast-growing critical infrastructure industry specifically.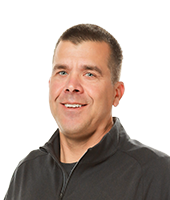 But there is good news! Manufacturing in the United States (reshoring) has been a big benefactor, resulting in reshoring of industries that once fled for what falsely seemed greener pastures abroad.
On their US Department of Labor blog, the DOL states, "In 2022 alone, the manufacturing sector added 367,000 new jobs. Manufacturing jobs grew by 32,000 jobs in October, continuing the historic resurgence of this blue-collar sector, which now provides 137,000 more jobs than it did before the pandemic."
Whether because of security reasons, shipping delays or quality concerns, many companies and individuals strive to buy products 'Made in the USA'. The unfortunate reality is that much of what we buy and use in the US is not made in our country.
The United States Government committed to incentivizing domestic production in 1933 during Herbert Hoover's last days in office by passing the Buy American Act (BAA). To comply with the BAA, goods must be manufactured in the US with at least 55 percent of the cost of their components coming from the US.
Like most laws there are exceptions and provisions for circumvention, but there is nothing as powerful as market forces. The fact is that demand in the critical environment space is outpacing global manufacturing capabilities forcing a renewed focus on buying products made in-country regardless of law and policy.
Much of the traditional production capacity has been allocated to the growth of the hyperscale community, leaving universities, municipalities and hospitals in a precarious position of having nothing left to buy. When the US federal government's needs are added to the list, it quickly becomes apparent just how critical our present situation is and why many in the industry have reset how they do business today and how they are building successful models for growth.
For example, building data racks and mounting equipment can be a logistical nightmare when products ship from multiple manufacturers on different days. Boxes are misplaced. Boxes are thrown out. Some parts don't show up. The successful IT manager who moved toward having their traditional manufacturer take the lead on integrating these parts and pieces to manage costs and deliveries over the years has found they can secure the same products and services by working with local, US-based private-local manufacturers.
Another exciting biproduct of the 2022 reset is that the same market forces have driven early adoption of new technologies in the data center space. When there is limited access to the products the industry has purchased historically, it becomes key to look at adopting new technologies from new vendors domestically in 2022.
For example, as lithium-ion battery technology gets more difficult to secure, companies are forced to consider and adopt newer technologies such as nickel-zinc to achieve their construction goals.
Other exciting technologies such as hydrogen fuel cells, battery energy storage systems (BESS) and even small nuclear reactors (SNR) have seen rapid acceptance driven by today's supply chain restraints and heightened build goals.
Working with local, private United States manufacturers is how we grow and strengthen our great country. Engaging in 1-1 relationships known as Private Manufacturing Agreements (PMAs), customers kind find their own pathway to success in 2022 with the help of US based manufacturing.
More from Gateview
In this DCD>Talk we are joined by Gateview Technologies CEO Mark Germagian to discuss the ins and outs of private manufacturing

Gateview Technologies' Mark Germagian explains what private manufacturing is to them

As supply chain and manufacturing issues continue to dog the data center industry, Mark Moody of Gateview Technologies discusses a work around