It has been "the year of VDI" for about five years now. Companies have been enticed by the potential benefits of virtual desktop infrastructure (VDI) – flexible, mobile end-user computing with centralized IT control and efficiency – but many projects have failed to deliver all the expected benefits. But is it, perhaps, now, finally here?
Let's discuss why VDI hasn't yet caught on like predicted. At the heart of every VDI project has been an inherent conflict among end-users who will be using these virtual computing environments day in and day out, business leaders who see "green" by way of cost savings associated with implementing VDI, and the IT organization deploying the project. To make their users happy, companies can invest in high performance VDI that delivers a great end-user experience, but breaks the bank when the bill comes; or they go with a more affordable VDI choice to deliver the needed cost savings, while disappointing the end-user. And the IT organization is caught in the middle; they must balance the needs of all parties while facing immense cost and complexity.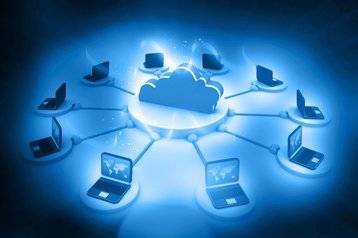 Why does it cost so much?
But why is VDI so expensive? First, VDI is a unique use case and often requires its own dedicated infrastructure. With 8-12 devices required to address the traditional IT stack, all of this dedicated hardware and software is expensive (especially when the inevitable tech refresh cycles are factored in). Second, sizing VDI workloads upfront is extremely difficult, given the inherent unpredictability of user (human) behavior. So how do organizations size VDI workloads?
Up to this point in time, the only realistic option has been to anticipate future growth upfront. This means IT teams intentionally overprovision their dedicated and siloed infrastructure for peak demand, so the infrastructure can still support future needs. This is an expensive approach to VDI. It also makes doing a proof of concept almost impossible; companies can't start small to test out the potential of VDI if they are forced to buy infrastructure upfront to anticipate maximum user growth. The overprovisioning required to anticipate VDI growth can lead to more questions than answers. How much do you provision? How much is too much? What if it's not enough? There is always a bit of a crystal ball to this approach. This is kind of like paying for the entire floor of an apartment building when all you wanted was to rent one room.
So what's changed in 2016? New trends in the market are making it easier and more cost-effective to deploy and manage VDI.
Hyperconvergence simplifies scaling
For example, hyperconverged infrastructure combines all core data center services on modular, 2U building blocks of x86 resources, including the hypervisor, compute, storage, and network switching. Some solutions go further and also converge backup, replication, cloud gateway, caching, WAN optimization, real-time deduplication, and more.
How do organizations size VDI? Overprovisioning is like paying for a building when you want a room
Hyperconverged technologies enable peak performance on VDI deployments while still being affordable and giving business decision makers the much sought after return on investment. LoginVSI, an independent organization specializing in performance measurement, recently published a study that showed how one hyperconverged vendor (SimpliVity) manages login storms. Login storms are a common challenge for VDI deployments and are caused when end-users all login into their desktops when they start working. Using the hyperconverged vendor's platform, 1,000 users were logged on in just 1,000 seconds. That's 1,000 users logged into a VDI deployment in under 17 minutes. They also found that the hyperconverged solution performs well at scale, measuring consistent, very low latency throughout 1,000 desktop deployments.
The study shows that hyperconverged infrastructure can serve as an alternative to traditional IT infrastructure for VDI deployments. With hyperconvergence, scaling VDI deployments is simplified; systems are deployed as linear building blocks, so there is no need to overprovision in anticipation of future growth. The complexity of having to either anticipate growth or continually deploy new dedicated and siloed traditional infrastructure to meet demand is erased with hyperconvergence.
It's clear VDI and IT as a whole are coming to a crossroads. There are emerging options ready to replace the traditional IT incumbency. And these new options may be best for companies looking to finally, actually, really make 2016 the year of VDI.
Jesse St. Laurent is vice president of product strategy at SimpliVity
Learn more about hyperconvergence in our Open Research section or register now for our free webinar .