As we find ourselves in the thick of the digital era and with increased momentum towards cloud computing, our appetite for data continues to grow rapidly. By 2020, Cisco has predicted that more than four billion people, around half the planet's population, will be on the internet, driving businesses to pour their investments and resources into data center facilities.
While companies are striving to keep pace with accelerating data consumption, there has been an emerging trend towards hyperscaling, which refers to data center campuses where hundreds of megawatts (MW) are being planned, rather than 2 or 3 MW. According to Linesight's whitepaper, 'Hyperactive Hyperscale: The next step of the digital revolution', these facilities are expected to account for more than half of all data center traffic within the next two years, as data storage requirements grow by 40% annually.
Hyperactive hyperscale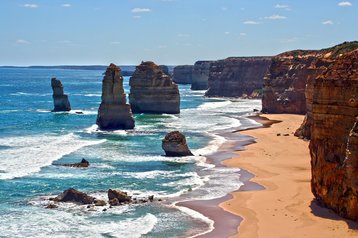 Australia alone makes up 4% of the global data center market (according to Cisco), with large multinational players like AirTrunk and Equinix building hyperscale data centers in Sydney and Melbourne, and Next DC confirming plans to build two of Australia's largest data centers in its 2018 financial results last month.
The APAC region is forecast to be the largest contributor to this global demand for bigger and faster IT infrastructure, with a compound annual growth rate of 13% fueled by the growing smartphone and broadband market.
In fact, PriceWaterhouseCoopers anticipates that this surge in demand will push the APAC market to surpass the size of the European market.
A significant driver of this ravenous demand for hyperscale facilities is increasing digitization where 5-15% of data center space is being used to accommodate growing volumes of data storage. More and more businesses are also migrating their services to the cloud, as there is increased pressure to deliver goods and services without disruption or delay.
There is a requirement for adaptable, scalable and agile solutions that are necessary for an increasingly dynamic and fast-moving landscape. As a result, not only are data centers growing, but they are also being designed to prioritize modularity, flexibility and speed, while also having the capacity to expand in line with forecast growth in cloud technology.
Users of data centers are no longer limited to businesses operating in the technology space, with hyperscale data centers providers supporting all kinds of players in the digital economy, from financial institutions to social media platforms. Increasing tech-savviness across industries has also led to adoptions in AI and IoT technology, which require significant data storage capacity. The IoT industry alone is expected to total 26 billion devices by 2020.
Despite hyperscale facilities expected to become necessary pillars of everyday life, the sector still faces a myriad of challenges that are impeding growth. First and foremost amongst these is the cost. The development of these facilities requires significant capital investment and also faces high levels of depreciation given the exponential rate at which technology is evolving.
Data centers also have to manage the balance between costs and perfect latency, which could be ideally achieved with multiple small data centers peppered around the world. However, due to the sheer cost of installing critical infrastructure, plus the ongoing operations cost of managing so many sites, hyperscale facilities are often considered a good middle ground.
As the current data center market gears up to face the above-mentioned challenges, the upcoming years will prove to be an exciting time for data centers in Australia and globally as they continue to evolve to meet demand.