In recent years hybrid and cloud technology have dramatically changed the data center industry. At one time, an organization's computing requirements may have been accommodated by a single data center, but now organizations require the services of applications placed at a variety of physical locations; centralized facilities, cloud services and edge data centers.
Edge solutions provide low latency and mission critical applications, complementing the less responsive services provided via cloud and co-lo facilities - and this introduces a challenge for the management of so many assets.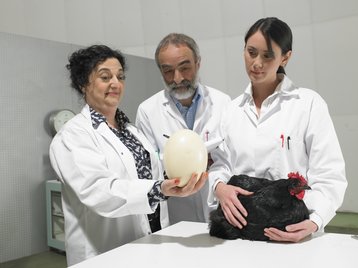 The birth of hybrid
Although management tools have been available for some time, they were originally developed to manage physical assets residing in one centralized location; they were not designed to handle the growth of Cloud Computing.
Hybrid infrastructure creates new challenges for IT management. Not only must it maintain tight control and monitoring of its own physical assets, but there is the need for integration with management tools in both the private and public cloud. Which is where data centers are becoming increasingly abstract from the physical layer and becoming truly "software-defined".
IDC projects that in the period between 2015 and 2020 services related to DCIM (data center infrastructure management) deployment and integration with other management platforms will continue to be in high demand and will grow at a compound annual rate of 10.1 percent. By 2020, it predicts the worldwide market for DCIM software and services will be over a billion dollars ($1,078.1) of which software will account for $690m and integration services for $388.1m.
New challenges
The combination of localized edge computing assets and cloud computing poses new management challenges. No longer is management merely concerned with the efficient operation of servers, power, cooling and cabling. It must now be able to make decisions quickly on how and where IT services should be deployed. Is it better to host an application internally, or does the cloud offer more advantage?
For DCIM to operate, data center managers must now interrogate many different, and continuously evolving tools, to extract the services they need. Much investment is being driven by the need to extend DCIM visibility from physical infrastructure down to IT applications layers.
Previously, most services sold with DCIM software were used to set up a solution and populate the database and much time was spent on the physical inventory to ensure the accuracy of the data. Whilst these tasks remain fundamental requirements, more attention should be paid to integrating the DCIM database with IT services management platforms and other infrastructure management software systems.
Hybrid data centers force IT managers to adopt a multitude of management tools, and block DCIM's ambition to  become a "single pane of glass", but management systems are still needed.
The changing nature of what is required from DCIM and IT management has prevented many solutions from achieving the "single pane of glass" that the industry has been demanding since the early days of DCIM. Therefore it is inevitable that many data centers are indeed still running multiple software solutions.
Although there is an obvious need to streamline and improve operational efficiency, there are inevitable challenges to be faced. But despite this, demand for DCIM solutions remains strong, driven by digital transformation.
Energy efficiency also remains a concern for data center managers, both in terms of reducing operating costs and complying with environmental regulations that are likely to become more stringent. And in addition, the Internet of Things (IoT) is boosting demand for data centers at the edge, as well as big data storage and analytics in the cloud.
Which means whilst data center managers use services from multiple providers, an integrated DCIM solution is now essential for compiling the information neccesary to make well-informed decisions around efficiency or the reduction of energy consumption.
The next evolution
Although hybrid data centers force IT managers to adopt a multitude of management tools, and block DCIM's ambition to  become a "single pane of glass", software management systems are still needed. Digital transformation and IoT are revolutionizing all the industries and placing increased demand on IT services.
Data centers are truly becoming "software-defined" and the integration of multiple management suites will be a fundamental enabler for IT managers to make quick and informed decisions ranging from the physical layer, to the cloud.
Stefano D'Agostino is software solutions business manager for data centers at Schneider Electric