Demand for colocation services is growing rapidly as enterprises continue to outsource IT infrastructure and adopt cloud solutions. Indeed, many data center operators are scrambling to expand current facilities and build new ones to keep pace with colocation market growth forecasts of 12 to 16 percent annually.
Simultaneously, two distinct categories of colocation providers are emerging, according to analysts with Gartner. One is based on "pure" colocation or simple space, power and communications; the other offers colocation with additional "up the stack" solutions such as managed infrastructure services, cloud, security, interconnection and internetworking. There will always be a need for the former. However, a growing number of IT professionals who are utilizing or planning on utilizing a hybrid IT infrastructure that mixes colocation, cloud and hosting services are turning to the latter. This process has given rise to a new set of questions when vetting colocation providers.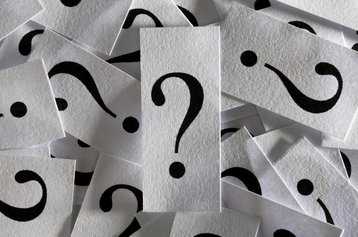 Questions to ask
In the past, when IT professionals vetted a provider, they asked questions about the data center's infrastructure and focused largely on redundancy and physical security. Today, those questions are already answered in the form of earned certifications and audits – SSAE 16, Open-IX OIX-2, etc.  After confirming a colocation facility's certifications, customers should focus on the ecosystems of managed services and connectivity options available within the building, as well as the teams backing them.
For example, does the provider have its own mature, physically secure Meet-Me Room (MMR)?  More importantly, does the provider have a corresponding virtualized network fabric that allows for virtual cross-connects that enable connectivity to their own services as well as third-party carriers and clouds such as Amazon Web Services (AWS), Microsoft Azure, Google Cloud Platform, and VMware vCloud Air?  Moreover, is that fabric tied to third-party network fabrics such as Megaport or Console?
Colocation providers who maintain next-generation virtualized networking fabrics that support segmentation of customers for Ethernet VPN (EVPN) or Virtual Extensible LAN (VXLAN) exemplify openness, transparency, and the ability to keep pace with the future of network automation — a future that is being built on the latest software-defined networking (SDN) technologies.
What if you want to use cloud services to augment colocation and the cloud provider's infrastructure is located far away?
It's also important to explore the types of managed infrastructure solutions the provider offers. Working with a colocation provider that offers a range of managed services future-proofs your business because you can outsource any number of solutions at a moment's notice and incrementally, too. To cite one example, what if you want to use cloud services to augment colocation and the cloud provider's infrastructure is located far away? That presents challenges involving latency and meshing with your existing colocation infrastructure. With the right colocation provider, the services can be easily meshed into your current architecture and leveraged behind your existing firewalls, allowing you to outsource specific layers of your environment. Also, it allows you to slowly move to cloud services without forklift upgrades.   
The same model could be applied to other layers. Maybe your IT director who specializes in security quits. If your colocation provider offers managed firewall services, you have a quick patch or long-term solution available.
Consider the human side
The human ecosystem is equally important. Avoid traditional colocation companies that have simply "bolted on" managed offerings because it's not that simple. Being a colocation and managed solution provider requires technical expertise and a service-oriented model, which is much different than "data center as real estate." You want a colocation provider's personnel to have managed services in their DNA.  Instead of looking for colocation providers now offering managed services, customers should seek out for managed services experts who also offer colocation.
Some other important considerations:
What is the delivery model for interconnection and managed services?
For years, carrier-neutral MMRs were the de facto method for interconnecting customers and carriers.  Today, having a carrier-neutral MMR with transparent and open cross-connect pricing is no longer a bonus — it's a bare necessity.  With the advent of SDN technologies, however, the secure, low latency delivery of SLA-backed services is no longer solely reliant on physical cross-connects.  As customers look to the future, they need to consider providers with mature networking fabrics that can offer connectivity to a multitude of managed services located within their facility as well as virtual cross-connects to third-party clouds, extensions to public network fabrics and carriers via Network-to-Network Interfaces (NNIs), and those who are utilizing the latest SDN technologies such as VXLAN and Ethernet VPN (EVPN).
What types of public and private cloud services are available?
Using a provider that offers its own public and private cloud services within the same facility allows customers to gain peace of mind, scale seamlessly and rest assured that if and when they need access to those platforms, they're readily available and delivered quickly.  This also enables customers to use the same IP addresses/networking between their own equipment and cloud in the facility, and the ability to incrementally move workloads internally.  Furthermore, customers' virtual infrastructure can be augmented with a private connection to their provider's cloud solution, enabling them to consume Private Cloud resources as if they were part of their existing infrastructure, via the same management interfaces, and as part of their existing cloud strategies.  These services can be provided via direct physical or virtual cross-connects to companies for the best possible performance and security, as well as the lowest latency.  
What other managed services are available on-site?
Storage-as-a-Service?
Is your provider offering redundant NFS / CIFS or SAN storage?  If so, how quickly can it be provisioned and made available to you? Ensuring efficient access to cloud storage is extremely important when having to deal with unexpected growth, or when you simply want to completely outsource the overhead and cost of running dedicated storage devices.  Furthermore, many providers can easily replicate data on their storage platforms to other facilities.

Managed Security?
Web-based security threats are evolving, not only in frequency but also sophistication. That is why Distributed Denial of Service (DDoS) and threat monitoring and mitigation are so critical, and should be available for you to access directly on-site.  Oftentimes, customers are taking Direct Internet Access (DIA) services from colocation providers anyways.  Making available managed security, DDoS monitoring and mitigation, and fully managed firewall services goes hand-in-hand with DIA and should always be available.  

Backup-as-a-Service (BaaS) and Disaster Recovery-as-a-Service (DRaaS)?  
You may or may not currently be running your own BaaS and DRaaS.  If you are, do you really want to be fully accountable for ensuring that it is working properly and available as needed?  Wouldn't it be better to have an SLA-backed service provided by your already trusted partner?  Chances are your provider most likely has (or should have) another facility on the other side of the country with a dedicated and secure network as well as free connectivity between the two.  So why not leverage them to provide these services and avoid the hassle and headache of adding a new third-party into the mix?
Colo and Cloud: the beginning of a beautiful friendship
Corresponding growth in cloud adoption and colocation seems counterintuitive, but industry analysts do not see cloud computing replacing or displacing colocation. They insist that the two will be natural allies, growing together for many years to come. Of course, where you place workloads (colocation or cloud) depends on the use case.
The important consideration is the connection or mesh between colocation and cloud, which is why it's so important to choose a colocation provider with the capability to provide direct, secure access and cross-connects to a number of managed services and third-party providers, while supporting and monitoring a business IT environment 24x7x365, all in one facility. Today's businesses are reliant on fast, secure, automated and low-latency connectivity to their partners and customers.  Businesses should stop viewing colocation providers as landlords or real estate and power providers, and instead see them as trusted IT partners that can help fill in their service gaps, come to their aid when needed, and be available to own on-premises infrastructure layers when their business strategies change.
Sagi Brody is CTO of Webair