It used to be that the the unique and custom IT gear shared via the Open Compute Project (OCP) was only for hyperscale operators who could buy massive quantities from Original Design Manufacturers (ODMs) and rack integrators, and have them installed into specialized facilities. Things are starting to change.
Hyperscalers are deploying within colocation facilities across the globe and Open Compute Project's marketplace is making it easier to purchase and deploy OCP IT gear. Colocation providers looking to attract business from hyperscalers increase their chances of success by becoming Open Compute-ready.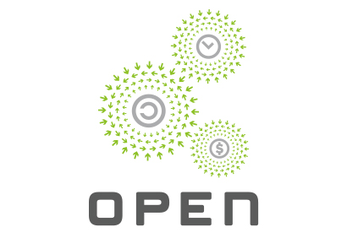 Be recognized as an Open Compute-ready colocation provider
As more companies deploy applications that scale (AI, social media plug-ins or possibly blockchain apps?), colocation providers must not only understand OCP IT gear, but also be ready to support it – their customers will expect it.
Coming by the summer of 2018, the Open Compute Foundation will be rolling out an OCP Ready Facility Program, allowing colocation companies to go through a review and approval process. Differentiating them as a leader in this trend and a company with attention to quality and industry-standards.
Nuts and bolts of Open Compute installation
While there still may be some confusion around what open compute even is, resources are becoming more and more available to remove the mystery.
OCP's Data Center Facility Project released guidelines to help Colocation operators and clients understand OCP and ensure their facility can support it. Here are some of the basic concepts to be aware of when installing open compute racks:
Rack & Roll – OCP racks arrive fully populated and configured. They can be heavy, with some topping out over 1,500kg. This means having the space to uncrate and the pathway to move them into the white space is important. Static and dynamic floor loading, elevator capacity and height clearance all need to be reviewed. You will not want to tip these racks over to get them through a low doorway!
More Power – power and cooling requirements may be higher than your typical IT rack. An average configured rack can be over 8kW and it is easy to stack them to 20kW. Power to the rack should be 3-Phase and the circuit type dependent on the Power Supply Unit (PSU) inside the rack. Air containment should be offered to make cooling more predictable.
Batteries may be included – rack based lithium-ion batteries are an option with some PSUs, which provide UPS function right inside the rack. These are not commonly deployed outside of dedicated hyperscale data centers, but having the option and pricing for non-UPS power feeds give customers choice.
Over the Top – OCP racks usually receive their power in the back and networking in the front, both from overhead. Having cable trays and crossovers to accommodate this will speed installations.