From rendering the latest horror film, to sequencing the genome of Frankenstein's monster, or carrying out simulations to make airplanes as streamlined as a ghost through a wall, HPC IT environments are the driving force behind a growing number of industries and use cases. According to the World Economic Forum, by 2025 an estimated 463 exabytes of data will be created on a daily basis
Organizations of all shapes and sizes, from governments to banks to automotive manufacturers, are taking advantage of this ever-growing mountain of data to make quicker and better-informed decisions. Indeed, the global HPC memory market is growing at an average rate of seven percent and is expected to reach seven billion US dollars by 2023.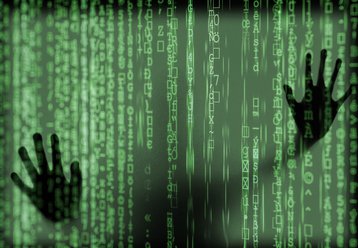 However, there is a dark side to this market: the majority of HPC storage solutions are shrouded in complexity, unreliability and frighteningly high costs. A global study by Hyperion Research highlights three ways in which organizations can become ensnared in a hair-raisingly high total cost of ownership.
The alarming cost of HPC storage staffing
Employees represent a monstrous cost factor for HPC storage; 18 percent of HPC storage installations each require four or more people to manage it, while almost 14 percent had expenditures of $500,000 or more for HPC storage staff. For 38 percent of organizations, recruiting and training storage professionals alone was the most difficult operational aspect of HPC storage.
Installation and maintenance nightmares
Organizations are also haunted by complicated installation and maintenance tasks. Just six percent of organizations had their new HPC storage rigs up and running within a day, while 28 percent were still installing after a week. And the gremlins and goblins do not disappear once the storage system is up and running. Almost half had to tune and retune systems monthly, with four percent retuning weekly (and two percent even daily!).
Spine-chilling outages
Last but certainly not least, the most petrifying of HPC horrors: outages. One third of organizations suffered monthly failures, and eight percent weekly outages.
Forty-one percent revealed that recovery took two days or longer. The expense of just a single day's outage is blood-curdling: depending on company size, a day's outage can cost up to, or even over, $1 million.
These entanglements of complex and unreliable storage trap organizations into a haunted house where they are victims of a shockingly high total cost of ownership, impacting their productivity and, ultimately, their bottom lines. As HPC storage installations increasingly tackle a broader range of use cases, the shortcomings of traditional approaches are becoming increasingly clear, and the hidden costs of HPC storage, such as staffing and outages, are harder to disguise or ignore.
To avoid HPC storage costs spinning out of control, organizations must take a step back to re-evaluate their storage solutions and demand predictability, ease of use, and reliability from their technology providers to ensure that they have no skeletons hidden in their closets that may end up haunting the users later on.