Flash Storage has truly become commoditised. Cost-effective all flash data-centres are now in reach for all organisations, with both new industry players and legacy vendors offering the disruptive new storage.
Indeed, a seismic shift is underway, with companies or all shapes and sizes opting for all-flash arrays in place of legacy high-end enterprise storage. IDC predicts that by 2019, all-flash arrays will dominate the primary storage business, with as many as 80% of all flash arrays including some element of flash.
But any experienced IT leader will tell you that there are many more important considerations beyond price when implementing a new technology – and that is certainly true of flash storage. Indeed, our experience at Nimble Storage has led us to identify five potential roadblocks that can hinder or slow down an organisation's transition to flash.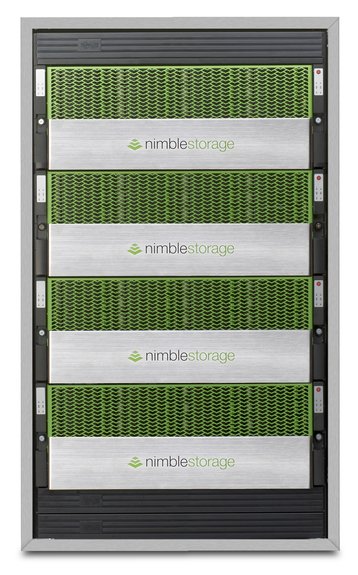 Application performance bottlenecks
High performance is a given with flash arrays – that's what flash is for! But organisations may still suffer from slowdowns that arise from other areas of the infrastructure stack than the storage. Indeed, Nimble Storage research found that 54 per cent of application data delivery delays are not due to storage, but issues with networking, hosts, interoperability, and failing to follow best practices.
Incorporating predictive analytics help IT teams monitor the infrastructure in real-time. This not enables them to anticipate and remediate complex issues faster, but also avoid potential hot spots and simplify planning.
Poor availability
The goal of every IT leader is to deliver no data loss, no downtime and – certainly – no breaches. However, for some vendors promising five-nines reliability is a purely theoretical exercise. Products may be listed as "built for 99.9999", but these are solely based on tests and not the true enterprise application. Looking to organisations who can learn from and tell you the uptime of their actual applications will enable IT leaders to make a more informed bet on their provider.
Managing storage silos
Just as Rome wasn't built in a day, nor will you move your entire data centre to flash all at once. Sysadmins will need to manage a number of storage technologies through the centre's transition to all flash. For instance, all flash is perfect for latency sensitive applications, but a more cost-effective solution may be appropriate for other mainstream applications. Having a storage platform which is able to seamlessly manage and move data from an all flash to a hybrid disk-flash will be essential during this period – providing a single consolidation architecture which can work across both the hybrid flash and all flash arrays.
Limited scalability
Go big or go home – or so it can feel when buying flash. Trying to guess your organisation's needs three years ahead is no masterable art form: and it can either leave you scrambling for further storage in a year or two if your business surpasses expectations, or in trouble with the CFO if it surpasses the company's actual needs. Flexible scaling helps avoid this – so businesses should opt for storage which let you to independently scale-up the capacity and performance of an array, as well as to scale-out by clustering multiple arrays, to achieve linear capacity and performance scaling.
Disaster recovery costs and risk
We all love flash, but there's no question that it's an expensive option for backup and disaster recovery. And while it's possible to use cheap tape or disk and software to back up an all flash array, it just adds to the cost, complexity and risk of the recovery plan. Looking for a platform that replicates from all flash to a cost-optimised hybrid flash without the need for third party software helps keep costs down.
Flash has truly disrupted the storage industry and that the future holds the potential for many an all flash data centre. But with so many vendors – both legacy and disruptors – in the flash market, the wrong choice could lead to added complexities and costs that outweigh its improved velocity.
By watching out for these five potential roadblocks, organisations can be sure they're making the right choices for their business and are enabling a more seamless and cost-effective transition to flash.
Paul Scarrott is director of Marketing EMEA at Nimble Storage.