The Federal Information Technology Acquisition Reform Act (FITARA) is two years old, and it still has yet to reach its full potential, a meeting this week found. But there are positive signs. 
Among other things, FITARA aims to cut the number of data centers that have been springing up willy-nilly, and push agencies to consider the cloud and consolidation, but it's an uphill struggle. "We cannot effectively implement FITARA unless we have a real discussion about what the issues are," said  Dave Powner, director of IT Issues at the Government Accountability Office, at the FITARA Forum on 30 March, according to a report by the event organizer MeriTalk.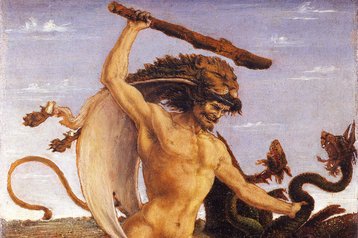 Die, data centers, die!
The Federal Government has had a consolidation initiative since 2010. It's had mixed results, but the initiative has just had an upgrade, and meanwhile, a new Act has passed requiring more efficient data centers - and setting up a scheme to monitor the results.
Six years ago, President Obama ordered agencies to close and consolidate government data centers, under the Federal Data Center Consolidation Initiative (FDCCI), which initially planned to shut down 1,200 facilities and save the government between $5bn and $8bn annually.
For most of its lifetime, the FDCCI has faced criticism for mandating a process which is happening inevitably in the public sector, and for failing even at what should therefore have been an easy task. No one seemed to know how many data centers Federal agencies had: every time people looked they found more.
In 2011, the United States' CIO Vivek Kundra said that by 2015 the federal government needed close 40 percent of its facilities, which Kundra reckoned amounted to closing 800 data centers. By 2014, the initiative had found and closed a whopping 3000 data centers, but a horde more had been found, so there were still nearly 12,000 left. It was like the mythical hydra: for every head Hercules cut off, more took its place.
No one seemed to know how many data centers Federal agencies had: every time people looked they found more.
This year, things are apparently looking better. The FDCCI got some teeth in 2014 when it was backed by the Federal Information Technology Acquisition Reform Act (FITARA), and this year in 2016, the initiative has had a reboot.
A memo from the President's Office of Management and Budget (OMB) replaces the original definitions of the FDCCI and renames it the Data Center Optimization Initiative (DCOI). This is more than just a rebranding: it sets out a major change in direction.
FDCCI aimed to consolidate data centers into smaller and better-utilized facilities run by the government. DCOI recognizes the role of the cloud, talks of transitioning to cloud services, and backs this up with a freeze on any new data centers for the next six months. Any exceptions have to be authorized by the current US CIO, Tony Scott, whose previous role as CIO at VMware ought to give him the expertise and authority to enforce the rule.
In other words, it's a tougher regime.
And as if that weren't enough, we've just seen the arrival of another prong in the attack: the Energy Efficient Government Technology Act, which aims to improve government energy usage, and includes amendments to the 2007 Energy Independence and Security Act relevant to data centers.
The new act demands that data centers be made more efficient - and it also mentions using the cloud instead.
And amongst its recommendations is a proposal for a watchdogs to keep agencies honest: each agency should have its data centers evaluated ever four years by a certified Data Center Energy Practitioner.
That could address one of the problems Powner cited at the FITARA Forum: he mentioned a shortage of CIOs with enough knowledge and confidence to stand up to CFOs. "CIOs are being pressured to sign off on FITARA plans they don't agree with," Powner said. "Fixing the CIO authorities will take some time."
A version of this article appeared on Green Data Center News