France has long established itself as one of the strongest data center markets in Western Europe. Propelled by government initiatives, rapid deployment of 5G, and increased investment in cloud computing, the industry is thriving.
Paris in particular is maintaining its monopoly of the French market through its impressive scalability to help accelerate IT infrastructure growth. At Data4, we are proud to have a stake in this prosperous area and use our campus to contribute to the goal of global digitalization.
As we move towards this goal, we are seeing a rise in demand for fast connection and low latency, not to mention redundancy in the event of blackouts.
Such demands require operators to respond with fast and efficient data center growth. In line with this trend, Data4 is mid-way through rolling out its ambitious 2024 growth plan, in which we are currently expanding our network of European campuses.
Facilitating this level of growth naturally creates some challenges – notably those of sustainability, energy management, and shortages of trained staff. Only by conquering these issues can we hope to meet the digital demands of today in an efficient, environmentally responsible way.
A mission of sustainable digital growth
A key part of Data4's growth plan has been the expansion of our Paris-Saclay campus, the capacity of which has more than doubled to 250MW, making it the most powerful data campus in Europe.
To drive this growth, we've created new centers within the grounds which have increased in capacity from four or five megawatts, to 10. The next generation of building could be even denser to 15 and even 30 megawatts of IT power.
As a progressive capital city, Paris has its finger on the pulse of entrepreneurship and innovation, with a deep understanding of the increasingly critical fintech and AI industries. It is also a key member of the renowned FLAP market (Frankfurt, London, Amsterdam and Paris), and is well situated to benefit from a rich and diverse network ecosystem.
But just as important in our decision to make Paris our flagship campus was its low-carbon energy use and moderate climate, which play a critical role in reducing our footprint and reaching our sustainability goals.
According to the French independent regulator, Arcep, data centers account for 16 percent of the digital ecosystem's carbon footprint. To ensure our industry can continue to support global digitalization, we need a concerted, collaborative effort to urgently address these environmental issues. In this way, we can pursue our mission of sustainable digital growth.
A complete view of sustainability for the data center
At Data4, we take a holistic approach to ensuring the sustainability of our data campuses. We use our own methodology based on the tryptic:
Measure: Before defining and validating an efficient action plan, start with measurements.
Manage: Implement concrete technical solutions to reduce the environmental impact of new and existing data centers.
Control: Use KPIs to measure the efficiency of the actions implemented.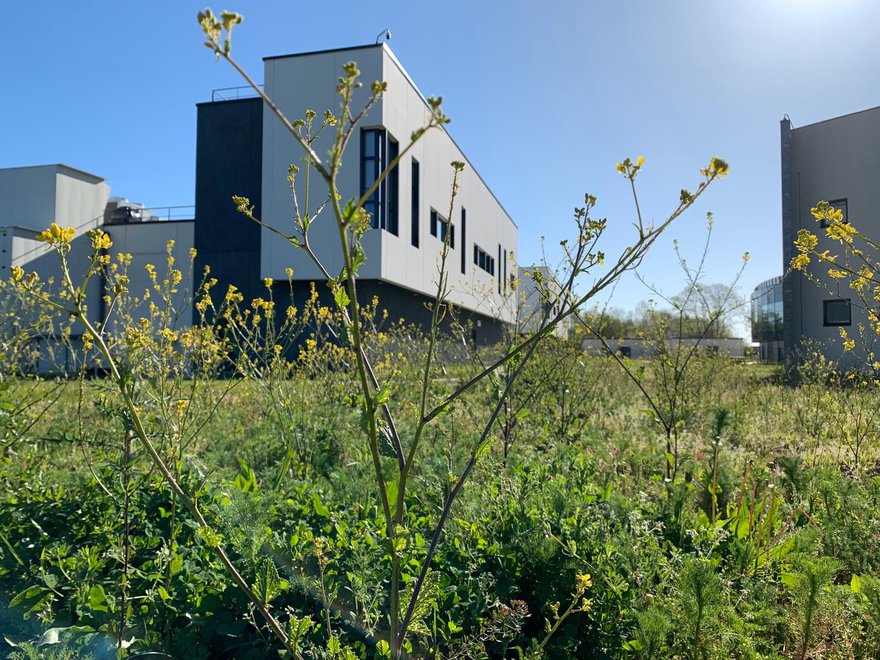 Measure
First, our life cycle accounting and greenhouse gas emission analysis is conducted using the GHG Product Standard. Through this, we measure, manage, and report our emissions, ensuring that throughout the construction and operational phases of our data centers, we keep our environmental impact as low as possible. This has led us to incorporate new technologies like low-carbon concrete and free cooling into our data centers wherever possible.
Manage
We also carefully manage our input and output to help contribute towards Global Carbon Neutrality. This includes Guarantee of Origin Certificates for our electricity.
Since 2018, our Paris-Saclay site has run on 100 percent renewably sourced energy injected into the energy supplier's grid. We also leverage naturally cool water, and are constantly working to reduce the volume of water required to cool our data centers.
Waste management is also high on our agenda. At the beginning of this year, we implemented a Circular Economy approach and gave appropriate training to all our stakeholders.
At the fore, this includes reducing our overall use of raw materials and being sustainable wherever possible. But we have also optimized our reuse, recycling, and recovery of waste. Key members of staff are on hand to implement our policies on a daily basis in conjunction with our environmental services partner, Paprec.
Control
Finally, we use three criteria to measure our success. Power Usage Effectiveness (PUE) reflects our overall energy efficiency; Water Usage Effectiveness (WUE) determines how much water we are using; and Carbon Usage Effectiveness (CUE) measures our greenhouse gas emissions.
While adoption of these measures has been integral to the elevation of our eco strategy, we believe that a truly green center will never stop seeking out new ways to increase its efficiency and reduce its footprint. As such, our efforts in this area will continue to evolve as we do.
The customer-first approach to energy management
Everything we do, we do in the best interest of our customers. Nowadays, there is understandably a lot of uncertainty around the rise in energy prices. While France benefits from some of the lowest energy costs in Europe, we understand that the hikes are still cause for concern. As a result, it is now more critical than ever to optimize operations and energy usage.
To ensure our clients can keep their businesses running 24/7, we have implemented failsafe mechanisms to maintain operations in the unlikely event of a blackout. Currently, we are able to autonomously operate our Paris-Saclay campus for 72 hours, and our next objective is to ensure we can run for a full week without an electrical feed. This would allow us to maintain the high level of service and reliability our customers have come to expect from us, even in the event of unplanned energy shortages.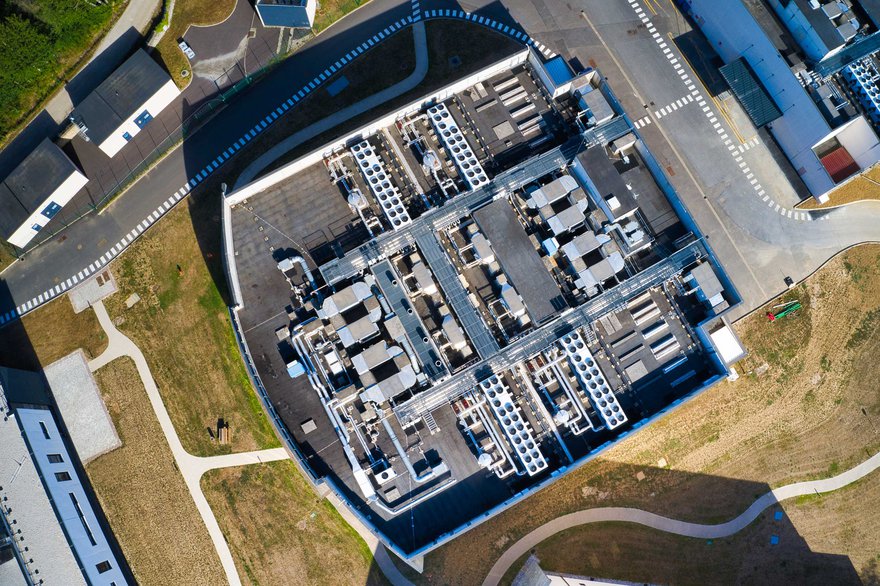 To optimize energy usage, we use the most up-to-date artificial intelligence (AI) technology to collect and monitor data. This approach allows us to conduct predictive maintenance through the detection of abnormal operations and ensure our hardware is functioning to the highest standard.
AI also gives us the tools to rapidly collect and analyze data and provide insights into our cooling systems. From this we can review our operating parameters to improve performance, reduce energy consumption, and enhance our efficiency. The win here is two-fold. First and foremost, AI keeps us on track to reach our sustainability goals, but it also keeps prices low for our customers.
Unlike many other industries, data centers can operate in such a way that they can give customers insight and control over their energy usage, so it is our responsibility to ensure that they have the necessary tools to make informed decisions. The D4 Green Dashboard was designed to do just that.
By providing an accurate breakdown of our infrastructure's eco footprint, and a customized report aggregating the contribution of their own unique framework, the Green Dashboard helps customers evaluate their environmental impact. Moreover, they can monitor the life cycle of their equipment, and obtain Guarantees of Origin for the electricity consumed on the campus.
Educating the next generation
Despite society's growing reliance on data centers, the number of trained, available staff to build and maintain them is dwindling. This is only set to worsen, as experts predict that by 2025, half the world's engineering staff will retire.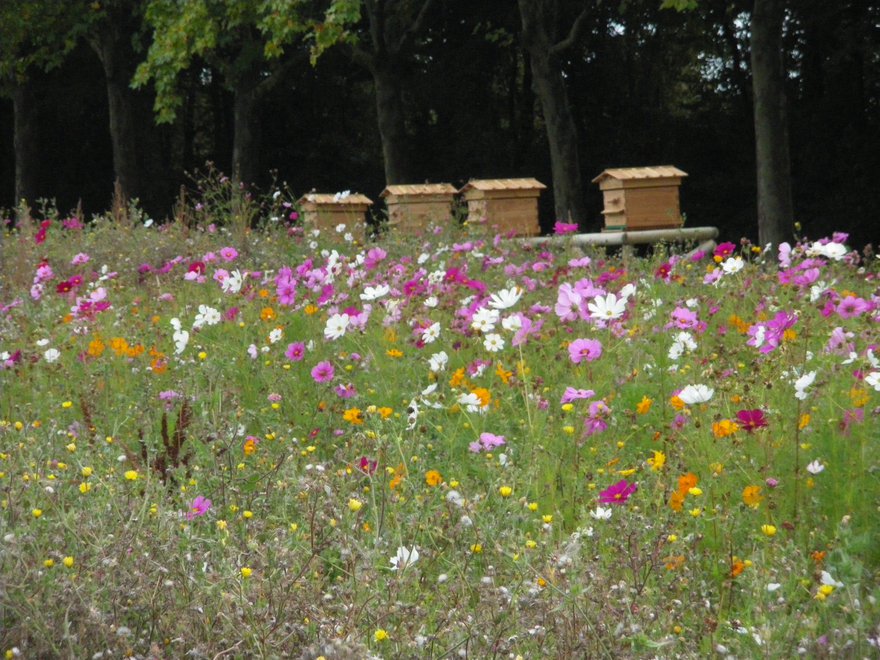 At Data4, we have recognized this shortage and initiated a training program to address it. Our Data4 academy will work alongside municipalities to broadcast the resources and options available, helping people to understand how data centers work, and promote potential career paths. The academy will partner with local universities and colleges to provide training and internships, as well as opportunities to develop pilot projects alongside Data4.
As a cornerstone of the digital economy, data centers have the potential to revolutionize society. However, to unlock this potential, we must first navigate the obstacles in our way.
To reduce our carbon footprint, we must promote sustainable growth; to survive the energy crisis, we must optimize efficiency; and to address the decline in trained staff, we must inspire the next generation of workers. Already, Data4 has started to understand these challenges and lead the charge on overcoming them. Data is the future, and we must not neglect the opportunity to shape it.