Digital Realty announced on Friday it will merge with DuPont Fabros, a major US data center operator. Both data center operators are leaders in the industry, and the move combines two of the largest providers in the space – both from a footprint and expertise perspective. DuPont currently has twelve data centers providing 302 megawatts (MW) of commissioned power capacity, which are 98 percent leased.
The merger will further separate Digital/DuPont from other competitors and give them increased opportunities with Fortune 500 companies. This is a big event in the data center industry and provides benefits for the new Digital Realty/DuPont Fabros for several reasons.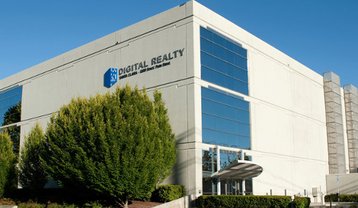 Increased Presence in Top US Data Center Markets
Northern Virginia, Silicon Valley, and Chicago are three of the most active US data center markets. The merger grows operations in all three geographies, and provides additional growth opportunities as well. DuPont Fabros is actively developing projects in both Northern Virginia (ACC9 Phase II – 50 percent pre-leased, ACC10 Phase I – 0 percent pre-leased), Chicago (CH3 Phase I – 100 percent pre-leased, CH3 Phase II – 0 percent pre-leased), and Silicon Valley (SC1 Phase III - 100 percent pre-leased). Data center operators are focused on adding runway in larger markets so they can accommodate future demand. This move does so by adding both short term and long term supply opportunities.
Increased Opportunity with Hyper-Scale Cloud Users
Large, hyper-scale cloud transactions have changed the market, and the competition for these deals continues to fuel the few data center operators that serve these users. Growth from these companies shows they are attracted to large metro areas where data center operators can meet their demand quickly. DuPont Fabros made a bet on large, wholesale transactions several years ago that paid off. Their success in attracting these hyper-scale cloud transactions will help Digital Realty refine their future approach as they compete for, and win, these requirements.
Merger & Acquisition Activity continues in Data Center Industry
M&A activity has significantly impacted the data center industry in over the past two years. As competition increases and data center operators look to expand, acquiring other companies is the focus of several large operators. Several recent examples of M&A activity include:
This move is a game changer in the data center industry and will bring together two very large, data center operator leaders in the space. While mergers generally take time to work themselves out, it creates a new company aimed at leading the data center industry to new heights. The future will be fun to watch.
David Liggitt is president at information service datacenterHawk