IT infrastructure is growing in importance as the applications it supports become a more integral part of doing business for organizations. As a result, data centers have become even more critical to an organization's overall IT function and require better oversight of how their resources and personnel are being managed. But for many companies, their control of the data center is limited. Some organizations are just getting by, using spreadsheets and Visio drawings to map the data center infrastructure, without a clear way to ensure real-time knowledge of adds, moves and changes. Others are using data center infrastructure management (DCIM) tools to achieve greater automation and visibility into data center activities. 
While DCIM is effective, IT organizations need to go a step further to fully integrate their data center operations into their IT service management (ITSM) processes. Data center service management (DCSM) bridges this gap, enabling organizations to manage infrastructure, people and processes within the data center and give ITSM complete control from the app down to the concrete.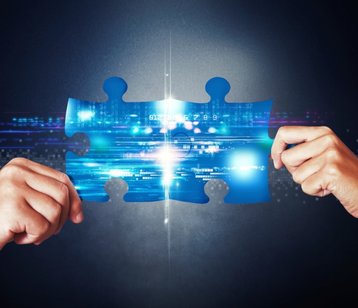 Converging paths
ITSM and DCIM have evolved separately, each focused on different aspects of an organization's technology needs. ITSM enables organizations to strategically approach the design, delivery and management of their IT resources, and supports continuous improvements in the processes, people and technology to meet their business goals. ITSM leverages the information technology infrastructure library (ITIL) framework to help establish best practices for aligning IT with business needs, with a focus on the stages of the service lifecycle:
service strategy,
service transition,
service operation and
continual service improvement.
DCIM, on the other hand, is designed to help manage the dynamic data center environment, in which the constant changes required for power, networking, assets, policies and business attributes make it difficult to efficiently operate using manual methods, like spreadsheets and Visio drawings. DCIM's core goal is to automate the management of processes, policies and dependencies that exist in the data center, to help users reduce the cost of resources, including power, servers and service contracts; increase efficiency of the personnel that manage the data centers; and improve the agility in responding to business demands.
Problems arise, though, because data center workflows often occur outside the view and management of ITSM ITIL processes. For example, information about data center assets within ITSM systems, whether in change management databases (CMDBs) or asset lifecycle management systems, often lack physical information about assets, such as their actual location on the data center floor. Over time, this information can become out of synch and increase the time it takes for people who depend on that information to perform their jobs and complete audits. It can also result in broken processes, where ITSM change and incident management systems lack visibility into what is actually occurring in the data center. And finally, there is a lack of accountability and measurement when ITSM isn't integrated with DCIM, making it more difficult for IT to measure the time it takes to perform functions in the data center and accurately calculate the true costs to deliver services to the business.
With the move to a more application-centric business environment, the data center has become a core component of organization's overall IT needs, and DCIM has evolved into just another application in the overall ITSM suite. In fact, as data centers are brought into the IT fold, many businesses are integrating DCIM into their ITSM systems to bridge the gap between these formerly separate silos. 
But this integration of the two management disciplines is not enough to address all the challenges that IT faces when it doesn't have clear visibility into the all data center operations and services. This is where DCSM comes in.
Bridging the gap 
DCSM connects the logical business information that is in ITSM systems with the physical assets in the data center, to ensure that the data center's workflows do not occur outside of an organization's ITSM ITIL processes. Without DCSM, organizations cannot leverage their ITSM ITIL processes to identify the physical locations of racks, servers and blades; how they're being used; where they're interconnected; and how that impacts other resources. Such incomplete and inaccurate information undermines the investment in their ITSM increases business risk and makes it more time consuming and harder for employees to do their jobs.
With an end-to-end DCSM solution, companies gain the visibility needed to enable them to optimize their data centers and build an efficient and reliable foundation for service delivery across their IT environments.
DCSM offers a host of benefits to organizations with software-defined data centers, including:
More accurate information – DCSM enables organizations to ensure information within their CMDB and asset management systems is synced in real time as changes occur in the data center. And with it, users can see various properties, such as exact location of assets, resources consumed by those assets and how assets are interconnected with one another, which augments CMDB and asset management systems.
Improved integration of processes – DCSM enables processes to run seamlessly across IT and into the data center. With DCSM, users can proactively add new resources and alert IT to physical resource constraints in the data center, scheduled downtime, migrations and consolidations. DCSM also enhances change management systems by providing more granular insight into the status of change request steps that occur in the data center, enabling more control and consistency.
Greater accountability and ability to measure efficiency and costs – With DCSM, users can benefit from improved transparency into data center processes, which results in more accurate measurement of the work being performed there. This greater insight enables organizations to better understanding of the costs of delivering SLAs to the business when the data center is involved, and more accurately determine total cost of ownership.
By leveraging DCSM to bridge the often-overlooked divide between IT and data center environments, organizations gain greater visibility into and control over their IT and data center assets. With this real-time information in hand, they can streamline their processes, get better insight into data center operations in order to improve service level agreements (SLAs) and enhance efficiency to reduce costs.
Robert Neave is co-founder, CTO and vice president of product management for Nlyte Software.