Next-generation technologies such as AI, machine learning and edge computing are placing increasing importance on the data center, and as IT environments become more distributed, interoperable and connected, consistency in service from colocation providers is critical.
However, innovations in edge IT — interconnectivity, design and consolidation — are disrupting the colocation market and presenting unique challenges for service providers. The proliferation of non-standardized solutions across data center sites is leading to operational inefficiencies, inflated costs, inconsistent monitoring, wasteful redundancy of expenses and loss of growth opportunities.
Today's colocation providers must be able to quickly, efficiently and cost-effectively support diverse customer requirements, while also ensuring a consistent infrastructure, to enhance value to customers around safety, reliability, efficiency, sustainability and connectivity. To keep up with these demands, colocation providers are turning to connected, IoT-based strategies to ensure consistency and customer satisfaction.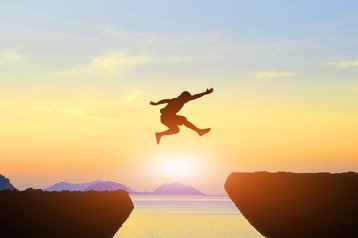 Uncharted territory: Navigating new colo challenges
Digitization, combined with non-standardized solutions, presents a variety of challenges for IT managers and data center owners. From increasing infrastructure complexity to the need for 100 percent uptime and efficient resource allocation, as well as the growing number of tools required for monitoring data center environments – colocation providers are faced with more requirements to juggle than ever.
These challenges are only expected to grow as data centers become tightly integrated with the grid and renewables, require greater power variability with IT and have more distributed sites to manage in a hybrid environment.
Consider the case of colocation services provider Digital Realty. With more than 2,300 customers in 33 metro markets, across 4 continents, this organization was faced with the need to deploy a hyperscale architecture at hyperscale speed. On top of that, everything from its system architecture to end-user reporting needed to remain consistent and reliable and deliver simple visibility to customers.
To achieve this level of reliability and consistency, Digital Realty required a global infrastructure that could support its current customer base while allowing for seamless expansion into new markets.
Digital Realty: Achieving consistency through connectivity
With the global colocation market set to reach $73.8 billion by 2023, more colocation providers will be faced with Digital Realty's challenge: ensuring consistency across IT environments for their customers.
For Digital Realty, standardization was key to addressing these new pain points as it looked to provide consistent monitoring and measuring. However, standardization on a global level can be difficult to achieve. Digital Realty turned to edge control and connected solutions to ensure consistency for new and existing customers, regardless of industry, size or location.
To support a globally aligned design and configuration, Digital Realty implemented a systems architecture and platform for a variety of installation products. This approach consolidated the many moving parts into one larger solution and allowed for critical customer information to be accessible through a single pane of glass.
Digital Realty was able to provide accurate information on critical assets and the operating environment that is invaluable to its customers. Consider the importance of infrastructure uptime, for example. In the colocation industry, downtime is not an option and a fast emergency response capability was a main concern for Digital Realty. IoT-enabled systems architectures with integrated advanced notice and alarms systems can identify the problem at each location before action is taken. As a result, the right person can be dispatched to the right location – ready to troubleshoot quickly, with a full understanding of the issue at hand.
IoT-enabled systems architectures provide site operators with an encompassing from one unified platform. Site operators at Digital Realty now have the right tools to efficiently run their data centers consistently across the globe, and have improved operational visibility, enhanced reporting and optimized facility control.
Looking Ahead
In the on-demand economy, availability and actionable information are paramount to customers' growth and success in a constantly evolving industry. Colocation providers, like Digital Realty, must be able manage their data centers while maintaining the level of resiliency today's colocation market demands in order to successfully execute their vision of the future. By harnessing the power of IoT-based management systems, colocation providers are empowered to run their data centers efficiently and consistently across the globe.
To learn more about Digital Realty's success with edge control and connected products, click here.