For an investor, data center due diligence in the colocation and service provider sector requires more than just reviewing power and cooling infrastructure.
With the significant (and growing) amount of M&A activity we are seeing in the industry, rarely a week goes by where our firm doesn't receive a call from a real estate investment firm or a data center service provider asking us to support them by reviewing an asset, or portfolio of assets, they are considering acquiring.
In short, they are asking us to make sure that what they are intending to purchase is indeed what has been "advertised." Typically, after signing Non-Disclosures and Confidentiality agreements of course, consulting and engineering services companies are asked to visit some or all of data center assets being acquired, or alternatively, do a "desktop" (document) review of the relevant drawings and documentation they have obtained pertinent to the site. Given the tight schedules associated with pending M&A deals, it's important to understand and operate within the urgency this type of project requires.
Critical facility due diligence efforts and opinions typically include reviews and assessments of existing asset conditions, one-line diagrams, equipment age, building management systems, capex/opex, Tier levels/equivalents, energy efficiency, and potential points of failure.
Additionally, consulting and engineering services companies often provide ROM cost estimates for expansion, upgrades or improvements identified in the course of our analysis. However, a due diligence effort should include additional areas beyond the mere physical asset typically reviewed, that need to be well-understood as part of any merger or acquisition. These include the following areas: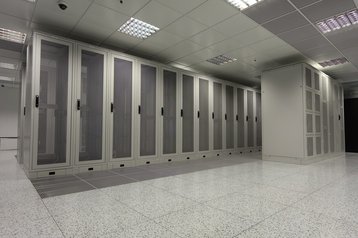 Operational procedures, maintenance management and staffing
These elements both drive costs and are frequently important factors in data center outages. Additionally, review of commissioning reports and historical failure incident report logs to identify reasoning for past failures that typically are a result of human error or in some cases may identify a more serious issue with building infrastructure.
Assessing these documents allows the consultant to advise the clients on how to improve performance and minimize risk of both equipment and human caused failures during a future integration.
IT systems architecture
It is critical to understand the applications, security and processes in place for both the acquirer and the target. These elements are key revenue drivers (and important to SLAs of course) and the expected synergies, integration costs for multiple systems, and risks to the overall data center must be understood.
Critical facilities consultants should consider expanding and evolving their capabilities and due diligence offerings to address IT systems architecture, networking, security and client facing and operational applications for the reasons cited above. Understanding these critical aspects of a deal during the due diligence phase is often overlooked and should be included in this process.
A systems architecture assessment is important due to the tight integration and effect that it can have on the operations, management, and client (whether external or internal) facing environment. The enterprise and operations back end has serious impact on the underlying effectiveness of services and TCO.
Choices of Operations Management suites, monitoring tools, client portals, use of Cloud, SaaS/PaaS, all have definitive impacts on Capex/Opex and the reliability and resiliency of the facility asset. This integration goes to the value of the purchase or more importantly uncovers the potential future state investments you may need make. Without this type of additional analysis, the acquirer may not have as accurate an understanding of the value of an asset as they should, to make informed decisions.
If you are a data center investor or holding company, please consider including these additional areas beyond the facility systems in your due diligence plans.