Cloud operators have plenty of good reasons to love OpenStack, but networking hasn't really been one of them.
The massive open source platform has won loyalty and respect by making a name for itself in the areas of cloud computing and cloud storage, offering open source solutions that are widely relied upon and that promise a bright, open future for cloud-driven enterprises and service providers. The capabilities of OpenStack networking, however, lagged behind other initiatives, with management of multi-vendor cloud networks remaining an expensive, time-intensive, and technically challenging undertaking.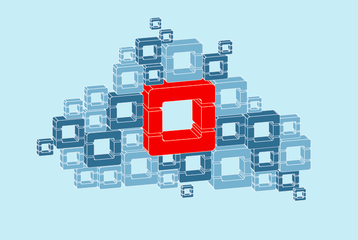 The trouble with OpenStack networking
At issue has been the fact that network vendors don't play nice on Layer 3 network services the way they do in areas such as interoperability, IP protocols, and network standards. This has left cloud operators to clean up the mess. If a multi-tenant cloud operator wants to run software or services from one vendor on hardware from another, most often either it cannot be done or we're talking about major time and effort to achieve backend integration.
This puts operators in a tight spot when they try using OpenStack networking to create a patchwork solution out of different network services from different vendors – working with a slew of uncooperative SDN controllers, network plug-ins, and billing and operations systems that were never meant to play on the same team.
The OpenStack Foundation's solution: Astara
Enter Astara, a newly official OpenStack project, that is controlled by the OpenStack Foundation, having been adopted by the Foundation in October. Astara aims to clean up the confusion and make multi-vendor networking solutions play nice.
Astara's mission: to provide OpenStack cloud operators with a vendor-agnostic network orchestration platform that simplifies the management of multi-vendor network clouds and brings unity to Layer 3 network applications. The completely open source Astara project also delivers capabilities for monitoring, configuring, and managing any layer 3 through 7 network services, along with highly versatile lifecycle management. With Astara, cloud operators can abstract and spin up virtual machines or containers to enable routing-, firewalls-, and load-balancing-as-a-service. The project is developer-friendly by design. It is Layer-2 agnostic and built to function alongside existing networks instead of replacing them, with the aim to achieve valuable compatibility, scalability, and simplicity in its implementation and day-to-day operation.
By utilizing event streams from OpenStack's Neutron project, Astara not only makes monitoring simple, but also is empowered to perform smart decision-making and configuration updates as required. The orchestration platform is production-ready and is already currently at work, slashing costs in North American data centers. In the case of hosting and cloud computing provider DreamHost, for example, going open source with Astara has saved the company 40 percent off of their operating costs and 70 percent off their capital costs versus their previously-used solution, VMware NSX.
Open for continuous improvement
The OpenStack Foundation made Astara an official project in order to invite the full talents of its highly capable community to contribute to (and improve upon) the operation of open source cloud networks and related services. When OpenStack cloud operators are freed from the burdensome complexities required to perform their duties previous to Astara – and are empowered by network orchestration and centralized management that removes the friction between solutions from multiple vendors and convinces them to play well together – the dividends are substantial.
With Astara, operators and their companies can achieve greater network stability alongside better performance, flexibility and consistency in their OpenStack cloud operations. By emancipating companies from vendor lock-in, the simplified network orchestration provided by open source Astara can cut the sizable costs that come with forced loyalty to one set of solutions. Reliable foresight into the future allows for cost savings based on wise planning as well, another positive of the open and extensible Astara, which promises to be a steadfastly reliable solution for OpenStack cloud operators from now on.
Henrik Rosendahl is CEO of Akanda, the major supporter of the open source Astara network virtualization project