We're accustomed to hearing data centers criticized for using fossil-powered electricity, or creating pollution. But we don't often hear claims that they will harm animals.
Last year, e-shelter, now part of NTT, was accused of killing fish. Its site near Munich uses groundwater cooling, and a local claimed this raised the temperature of water at his fish farm, causing an increase in disease and death. The case was dismissed, as the farm used springs several kilometres away from the site, and the temperature rise was negligible. 
Farming is a business, but impact on wild animals rarely comes up in applications, partly because data centers are usually built close to civilization in areas that already being developed. But wild animals are delaying Apple's proposal to  build a data center in a forest near the town of Athenry, County Galway. Initially one 24,000 sq m hall would be built, and the others would each need their own approval, but it's clear from maps that the proposal would pretty much use the whole of the interior of the forest.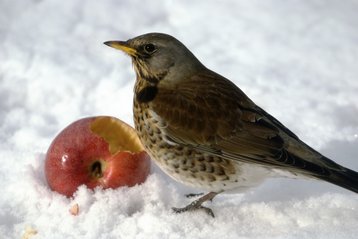 Native species
That in itself doesn't make it a bad environmental play. The Derrydonnell Forest isn't old, native woodland, but farmed non-native trees. Apple has promised to replant the remaining woodland with native species, which doesn't bring the overall quantity of trees back up to current levels, but at least increases native species.
The site would also effectively be more-or-less carbon neutral, Apple says, as it would use its customary system of power purchase agreements to offset the energy use through renewable energy projects elsewhere.
Local opinion seems to favor the data center, from reports in Business Insider and elsewhere, with people hoping for a boost to jobs and an influx of technology business.
The proposal got approved last year, but apparently it is being held up by environmental appeals, specifically about the impact to local woodland animals including bats and badgers. There are also complaints about potential noise, pollution and traffic.
It's a little reminiscent of the row ij Paris where locals argued Interxion's data center made too much noise for local people, but that was a retrospective complaint, which felt that the initial planning approval had been too hasty, and Interxion executives said they felt they'd missed a trick by not "making friends" with the locals.
Apple is not making the same mistake. The remaining woodland will have a woodland trail for local residents, as well as a study space for schools. And the appeal is also being heard before any building starts. 
The appeals get heard by an independent adjudicator, outside of Galway Council, called An Bord Pleanála ("the planning board"), which asked for clarification from the builder, Arup, in mid-February. 
Final judgement is expected by June, Galway councillors have said. I'd have to say I think it's very unlikely that bats and badgers will block Apple permanently.
A version of this story appeared on Green Data Center News