Zurich Insurance Group (Zurich) has agreed to move its IT infrastructure to AWS's public cloud.
The migration will eventually cover the entirety of the Swiss insurance firm's enterprise IT infrastructure estate, but the company is committing only to the first 1,000 applications by the end of 2025.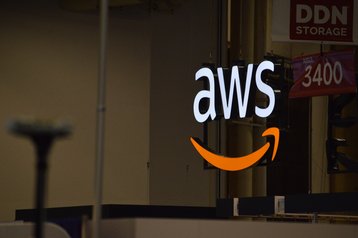 That first batch will include mission-critical, core insurance, and systems applications and products (SAP) related workloads. According to the company, by moving the SAP products to the cloud, Zurich will be able to utilize AWS's data analytics and machine learning tools.
Ericson Chan, group chief information and digital officer at Zurich, said: "We want to help our retail customers lead safer and healthier lives, and bring our business customers peace of mind, by using the power of digital technologies to meet their evolving needs.
"Working with AWS will transform the way we bring solutions to market and enable us to make the most accurate and up-to-date insights available to our customers."
The company further intends to use Amazon Relational Database Service (RDS), Amazon Aurora, and AWS App Runner to help Zurich deploy customer-facing applications. Zurich is anticipating the cloud migration will save the firm ~$30 million per year and should better prepare them for the new reporting requirements in 2023, IFRS 9 and IFRS 17. The value of the contract was not shared.
Matt Garman, senior vice president of sales, marketing, and global services at AWS said: "Combining Zurich's financial expertise with AWS's broad functionality will help the insurer continue to evolve its business to anticipate customer needs and provide more personalized insurance products."
The company will also work with AWS Skills Guild, a program to help educate organizations about cloud computing, and has already trained 400 employees.
Zurich Insurance Group is a Swiss insurance company that has been operating for over 150 years and is the insurer for over 55 million people and businesses globally. This is not the first time Zurich has used cloud computing. The company began virtualizing some workloads in 2019 with DXC's private cloud software-defined data center solution.