Chinese vendor ZTE Corporation has claimed an industry first after it announced the completion of its 5G non-terrestrial network (NTN) deployment for a marine scenario.
The deployment was carried out in Zhoushan, Zhejiang province, in partnership with China Telecom Zhejiang Co., Ltd., China Telecom Satellite Communications Co., Ltd., China Telecom R&D Institute, and SpaceIoT.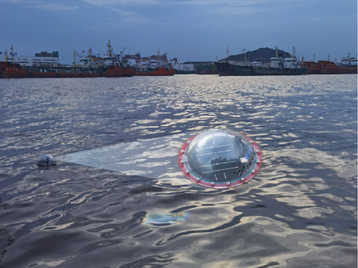 According to ZTE, the deployment enables satellite-ground interaction and service data transmission in marine and uninhibited island scenarios.
This allows for the ability to deliver real-time, multi-terminal, and multi-scenario services such as marine water quality monitoring, temperature and humidity monitoring, and emergency rescuing on unmanned islands.
In a statement, ZTE said the systems utilize China's independently developed Tiantong mobile communication satellite, along with NTN 5G base stations and terminals.
As part of marine water quality monitoring scenarios, 5G NTN-enabled marine buoys collect data including dissolved oxygen levels, water temperature, total dissolved solids (TDS), pH values, and location information.
This data is then transmitted through 5G NTN networks to a cloud platform for processing, enabling real-time marine water quality monitoring and data backhaul.
As for the Zhoushan uninhabited island monitoring scenario, temperature, and humidity data is transmitted to the service platform using 5G NTN IoT terminals for analysis and processing.
In another use case, emergency rescue simulations for the injured were conducted using 5G NTN satellite messenger terminals, with a 5G NTN terminal autonomously transmitting location information.