American colocation provider zColo, a subsidiary of the Zayo Group, has opened its second data center in downtown Minneapolis, Minnesota.
The facility is located at the 511 Building – also known as the Minnesota Technology Center - the largest carrier-neutral data center in the upper Midwest.
"As providers look to move content 'closer to the edge' to improve performance and efficiency, Minneapolis is a growing and increasingly important exchange point," said Corey Needles, senior vice president of operations at zColo.
"Our new Minneapolis colocation site further enables zColo to provide comprehensive and cost-effective solutions to the growing number of Internet and content companies in the region."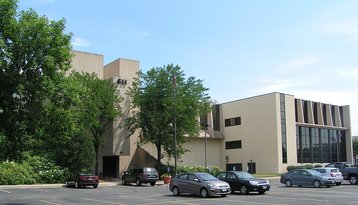 Most wired
With this latest addition, zColo now has 36 data centers and more than 480,000 square feet of raised floor space under management. Its parent Zayo owns and operates the largest competitive metro network in the greater Minneapolis area and maintains 84,000 miles of long-haul fiber, something that's sure to benefit the new facility.
The 511 Building is considered to be the "most wired" location in the state. It is managed by TimeShare Systems and has historically served as a carrier hotel with up to 300,000 square feet of mission-critical space on offer.
ZColo's facility inside the building features a glycol-based cooling system, a single 2MW generator and 825 kVA of redundant UPS power.
Needles said the company has already pre-leased enough space to make the facility EBITDA positive – meaning the project is in good financial health and close to turning a profit.
This is ZColo's second data center in Minneapolis, following a 7,782 square feet facility at 10300 6th Avenue, which was opened in 2011.