Zayo plans to buy telecommunications provider Spread Networks for $127 million in cash. 
The deal to acquire the company, which owns and operates a 825 mile (1,328 km) fiber route connecting New York and Chicago, is expected to close in Q1 2018, subject to customary closing conditions.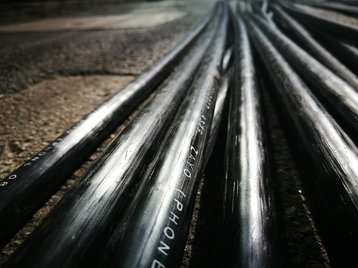 Not just for the traders
The New York-Chicago route's low latency has made it attractive to financial services customers, but Zayo said that there is still a lot of capacity available for new clientèle.
Of the 432 fibers available on the route, less than 25 percent are currently used. It serves more than 60 customers at the moment, but Zayo hopes to increase this number by combining it with its own fiber.
With access to its wider network, Zayo believes it can attract business from content, media and cloud providers, and carry traffic to and from Asia.
"Spread constructed this route to provide the fastest possible speed on the shortest possible route," Jack Waters, CTO and president of fiber solutions at Zayo, said.
"This asset is an outstanding complement to our existing network, providing customers with low latency options to and from the country's leading centers of finance and commerce. Given the relative simplicity of the business, this will be a straightforward integration with meaningful, near-term synergies."
The route connects 755 Secaucus Rd. in Secaucus, NJ and 1400 Federal Blvd. in Carteret, NJ to 350 Cermak Rd. in Chicago, IL.